Plants are a science in their own right and incorporating greenery within a commercial space can be daunting. At Benholm, we assist with all aspects of designing, specifying, creating, installing, and maintaining plants to make the entire process as stress free and easy as possible.     
We wanted to give you an idea of what to expect when working with Benholm so that you can be sure you are in safe and knowledgeable hands throughout your journey with us.   
Who we are and what we do
As a family run business with almost thirty years of experience; we have built a diverse portfolio of work which has helped enhance the reputation of the companies we work with and stand out from their competitors.
We service the whole of the UK and offer an extensive selection of real and artificial plants which either can be rented or purchased. Depending on your location, we are sometimes able to facilitate overseas orders.
Our head office is situated in central Scotland where we proudly maintain Scotland's longstanding horticultural trading history. We encourage interior designers to visit our showroom, meet the team, and get a closer look at the products and services we offer.
We work with some of Scotland and the UK's most prominent interior designers, helping to bring their creative vision to life with the perfect plants and flowers for any space. We are Living Wall specialists and offer bespoke green wall design and specification, with expert advice on the irrigation systems and supplementary lighting we use.
Our culture is guided by "The Three Cs" and informs every aspect of how we operate: We are Creative, We have a Can-do attitude, and We are Caring.
Specification
We begin each project with an initial discussion over email, telephone or Zoom to get a better understanding of your needs.

We would then follow up with

a

meeting, or site

visit if required,

or by consulting drawings/3D models, which helps us to visualise the space and determine what plants will work best. We can provide samples to compliment a mood board and give a better representation of how our plants will feel, as well as look, in your space.

Our talented design team will then get to work creating a bespoke idea for your brief. We'll present this to you and collaborate with you until we have a

solution

that you and your client feel is perfect.

B

enholm's team of horticulturalists, florists and creative installers are then able to expertly create and install the chosen design and can also maintain the planting on an ongoing basis to ensure plants are kept lush and healthy.
You can find out more about the key differences between rental, purchase, and maintenance here.
Knowledge and Education
We have more than just a keen eye for what looks great; we also have a deep understanding of the scientific benefits of biophilic design.  

We have the accreditations you would expect of an exceptional supplier – ISO9001, ISO14001, ISO25001. Our extensive knowledge of plants can add a new dimension to your offer and set you apart from your competition.     
We provide free CPD training for you and your team on "Using plants to support biophilic design" and use feedback from these sessions to ensure the content is always relevant and engaging.    
"Thank you for the great CPD. We all learnt a lot and it really made me think about future uses!"    
"We all remember your CPD.  It made such a refreshing change from the usual technical details of standard building materials!"    
"Your CPD has changed our approach.  Biophilic elements are now amongst the first things we discuss with our clients."    
We regularly publish and comment on the latest industry trends across our social media channels and have a range of handy materials and examples of projects we have worked on throughout our website. 
We also provide access to an image gallery packed with over 300 plant types from our global network of growers to provide inspiration for your designs. The images in this gallery are in PNG format with a transparent background making them perfect for use on mood boards and project presentations.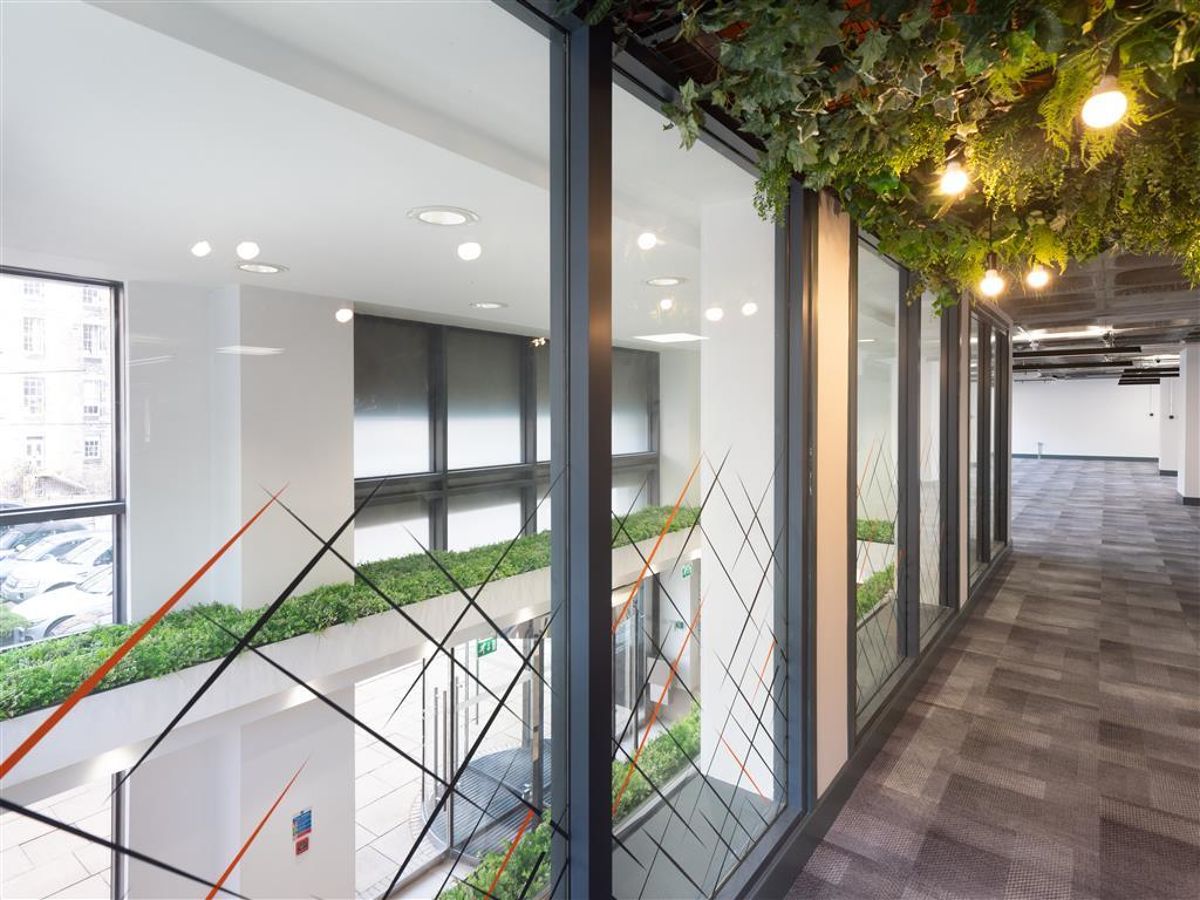 Collaboration and Innovation
We value the power of collaboration and nurture the lasting relationships we have built as we do our plants and flowers. 
In 2021 we partnered with luxury CBD skincare brand, La Rue Verte and award-winning DJ, Brian D'Souza, to create a multi-sensory hotel room immersive spa experience within Kimpton Blythswood Square Hotel which combines the theory of biophilia with CBD rituals, meditation, and sound therapy. By combining these theories, we created a one-of-a-kind experience and what one guest described as the recipe to a perfect night's sleep.
Timescales
We understand that there are many moving parts to an interior design project. We aim to make things as easy as possible for you to meet your client's timescales with clarity around lead times for the various products being specified.
From your very first contact with our design consultants, until installation of your design and beyond, our friendly team will maintain a consistent and transparent line of contact with you so that you know what to expect throughout.   
The timescales we provide will depend on the planting specification and complexity of the installation. Most installations are carried out within 4 or 5 weeks from order but sometimes it can be quicker if it includes items we have in stock. Our administration team will keep in touch with you so that you know where everything is up to and when to expect our team on site. If you have a specific deadline for an opening etc. we will always do everything we can to meet your timescales.  
Don't just take our word for it, click here to read an interview with Design Director, Tracey Forbes who shared her experiences of working with Benholm.
"Benholm are responsive, they really get to the ground of a project, from design right through to installation and maintenance. They are always involved; dropping off samples, offering advice – they really are the experts" – Tracey Forbes, 442 Design
Maintenance
We provide a full maintenance service to ensure your client's plants look as vibrant and healthy as the day they were installed. Our talented team of technicians will visit the premises regularly to carry out a full inspection of the plants. We will also clean, feed, prune and water the plants according to their specific requirements and replace any dead, ailing or even overgrown plants at no extra cost.  Artificial plants and preserved moss, whilst needing minimal maintenance, can be included in a regular scheme to keep everything looking as beautiful as you designed it.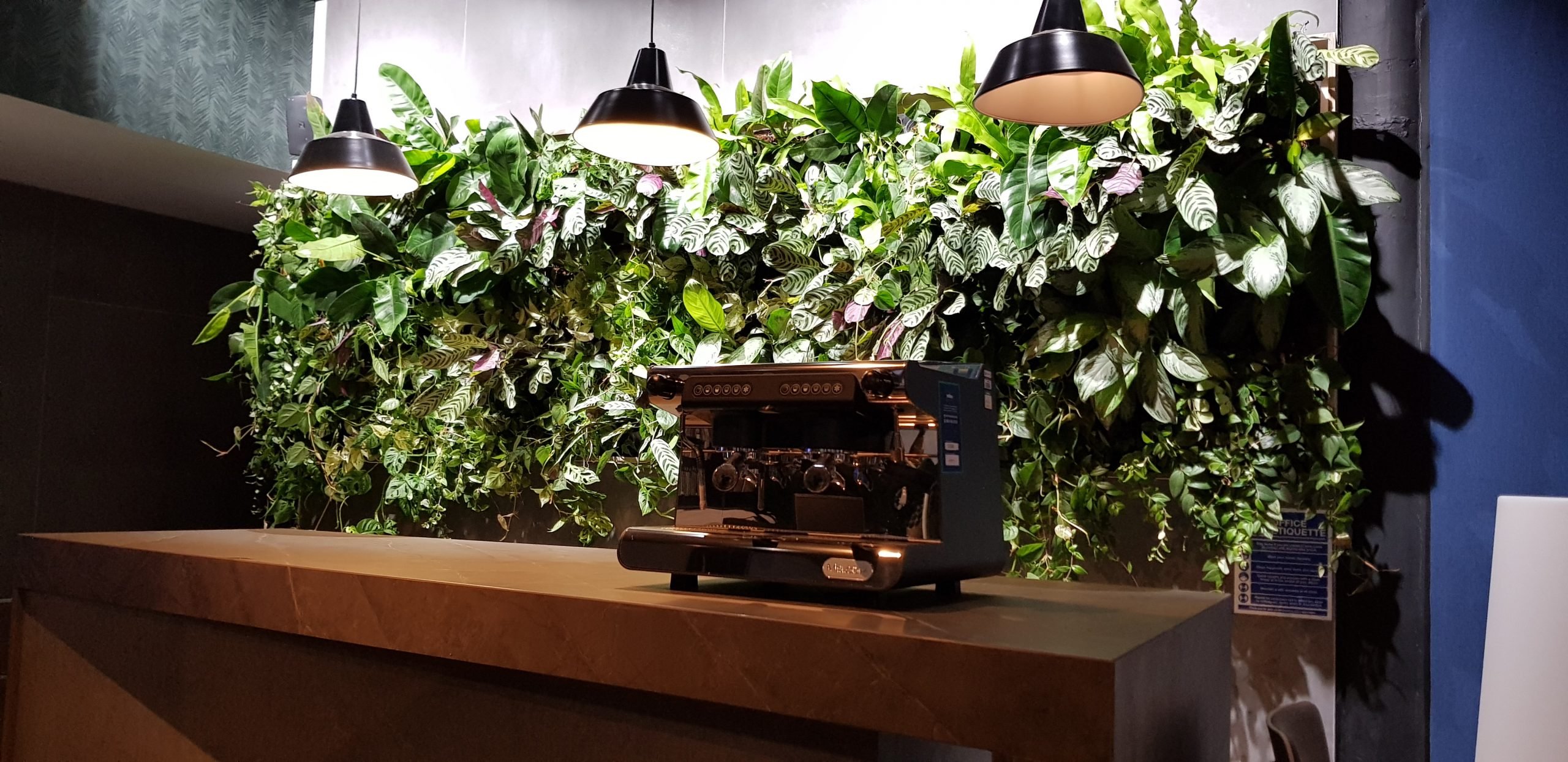 Get in touch
No matter how vague or complicated your design may be, we are confident we can find a solution that works for you. We're responsive, professional with a market leading breadth of solutions and ideas for you to choose from. We work with companies of all sizes throughout the UK. Get in touch today and let us bring your ideas to life.    
To talk to our team and find out more information or get a free tailored quote, call us on 01324 861 300 or email mail@185.216.77.122