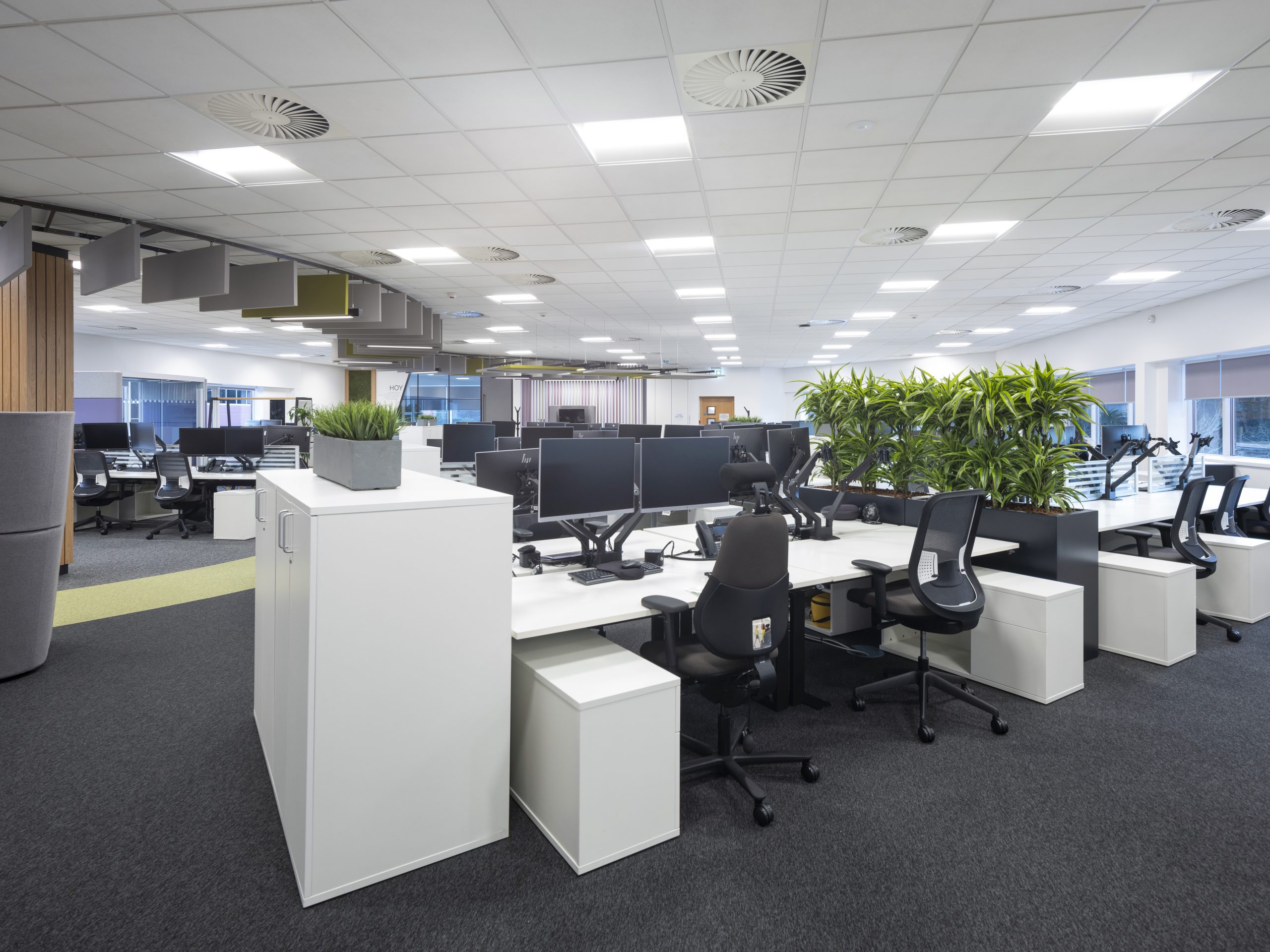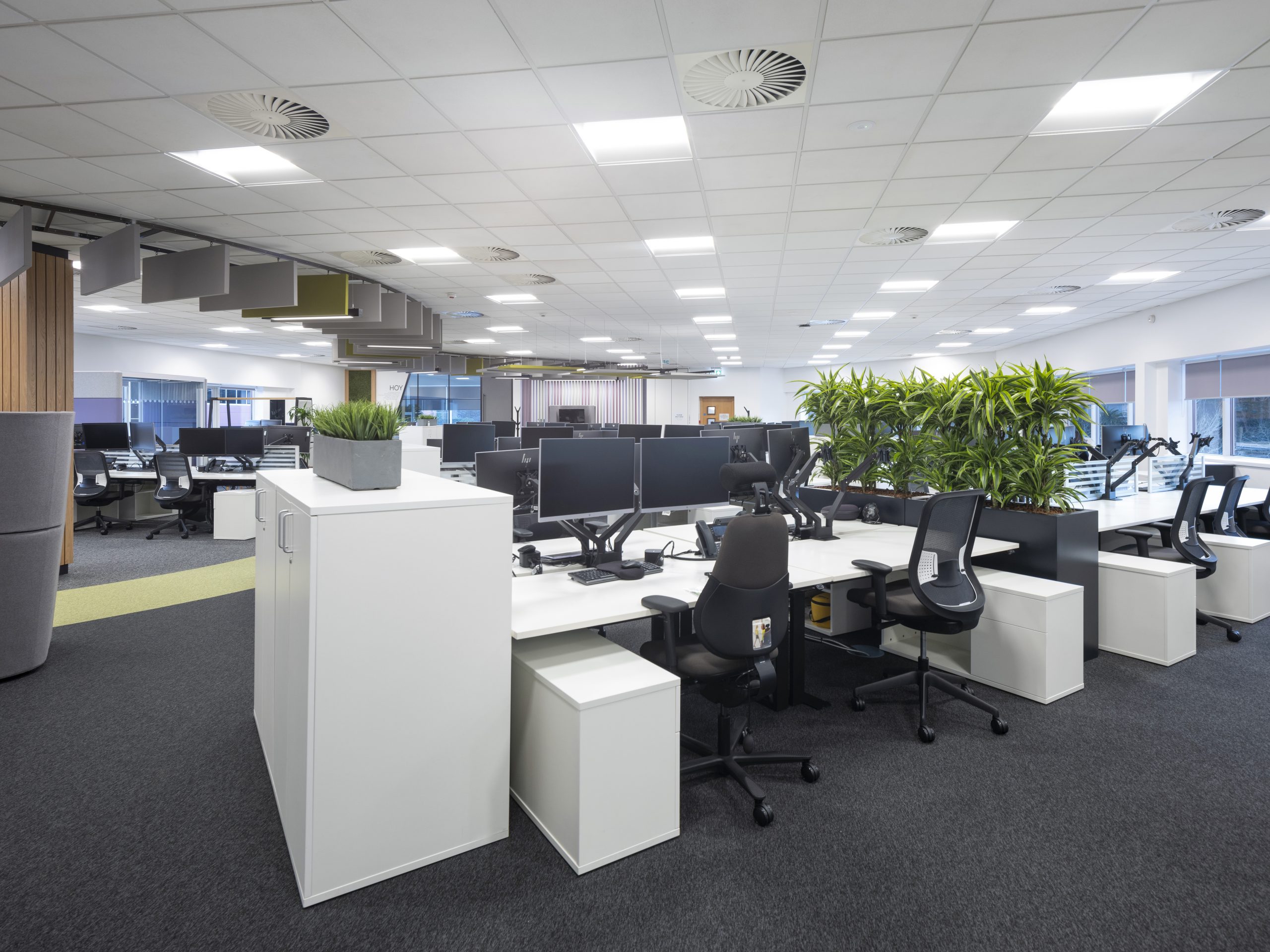 At Benholm, we offer an extensive selection of real and artificial plants which either can be rented or purchased. Rented plants include a maintenance contract to ensure your plants look as vibrant and healthy as the day they were installed. This contract is also available for purchased plants, and whether you've rented or purchased plants from us, there is no difference in the maintenance service we provide.  
Incorporating greenery into interior spaces has become an increasingly important consideration for organisations of all sizes and office plant rental is on the rise. There is now a range of options available to rent, purchase and maintain plants, so it's important to fully understand these to ensure you make an informed decision for your business or space. 
Within this article there are no right or wrong answers, and there are various incentives for both purchasing and renting, but it will highlight the key considerations to make so that you can choose what's best for you with confidence. 
Expert advice
We recognise that plants are really a science in their own right and therefore selecting the right plants to use in your premises and their maintenance requirements could be daunting. Our creative and reliable team of consultants take away this stress and give honest advice on which plants to use for both practical and decorative purposes. As a family run business with almost thirty years of experience; we have built a diverse portfolio of work and testimonials which have helped the companies we work with stand out from their competitors and deliver memorable experiences. This expert advice together with our fully maintained rental or purchase and maintenance options, will give you the peace of mind and allow you to focus on what matters most to your business. 
Initial outlay
Purchasing plants outright rather than renting often makes most sense for those working with a Capex budget, and a one-time transaction can be appealing when allocated funds to use for a new or refurbished space. Whilst your initial outlay will obviously be more than renting, purchasing can often prove to be less expensive over the long term. Another benefit to purchasing plants is that they then belong to you giving you the flexibility to do what you like with them.
Flexibility
When you rent our plant displays, we retain the ownership of them, and this can provide you with flexibility in a number of different ways. Although negotiable, our rental agreements typically last a minimum of three years which can significantly reduce the up-front cost of installing plants in your premises. Rental is normally invoiced quarterly in advance and the price you agree also remains fixed throughout the minimum term of the contract making it easier for budget management. We also appreciate that a company's branding, space, and objectives can change so we are always happy to discuss altering your existing design to meet your business needs, whilst also keeping up to date with the latest trends. If you need to change your premises during the term; we will normally move the plants for you to ensure they are transported safely to your new location and the plants are properly protected from any adverse weather. Should you wish to cancel your plant contract you can do so at any time after the minimum term by providing us with the standard cancellation notice.  
Live Plants Maintenance
Whether you've rented or bought plants from us, there is no difference in the maintenance services we offer. A dedicated Benholm technician will typically only need to visit your premises every four weeks, made possible by our watering reservoir technique, but this is not set in stone and the frequency of our visits is also influenced by the needs of your plants. During our maintenance visits, we are happy to answer any questions you may have, and you can expect us to carry out a full inspection of your plants. We will also clean, feed, prune and water the plants according to their specific requirements and replace any dead, ailing or even overgrown plants at no extra cost. Should you need help or have any questions or regarding your office plants maintenance beyond our regular visits, our friendly team can be contacted for advice or to arrange a visit via email or telephone. 
Purchase and rental of artificial plants
We offer a wide range of incredibly realistic artificial plants which can be both purchased and rented. Our artificial rental plants also come with a maintenance contract as they do still require a degree of care. Maintenance of artificial plants are usually less costly than live plants maintenance, and our visits will be less frequent – usually on a quarterly, six monthly or even annual basis. During our maintenance visits we will dust the plants, inspect for any signs of damage, rearrange the foliage and we can include a replacement program for the plants if required.
What you need to do
From our first contact and throughout our relationship with you, we aim to make the process of installing and having plants in your premises as seamless and enjoyable as possible. All we ask is to be mindful of the temperature of the building which hosts our plants. Most of our indoor plants are tropical plants, so it is critical that the temperature never drops below 10-12 degrees centigrade. This is an important consideration for restaurant plant hire and office plant hire, where premises may have seasonal closure or remain unused for long periods of time during holidays.
We also strongly recommend that the maintenance of live plants is left strictly to ourselves and not attempted by anyone else.  It is our pleasure to take care of this for you so, sit back, relax, and enjoy your plants! 
Sustainability 
When your rented plants are no longer required or are being updated we take a sustainable approach and the plants, containers and growing medium are all reused or repurposed if possible and any plant waste is composted.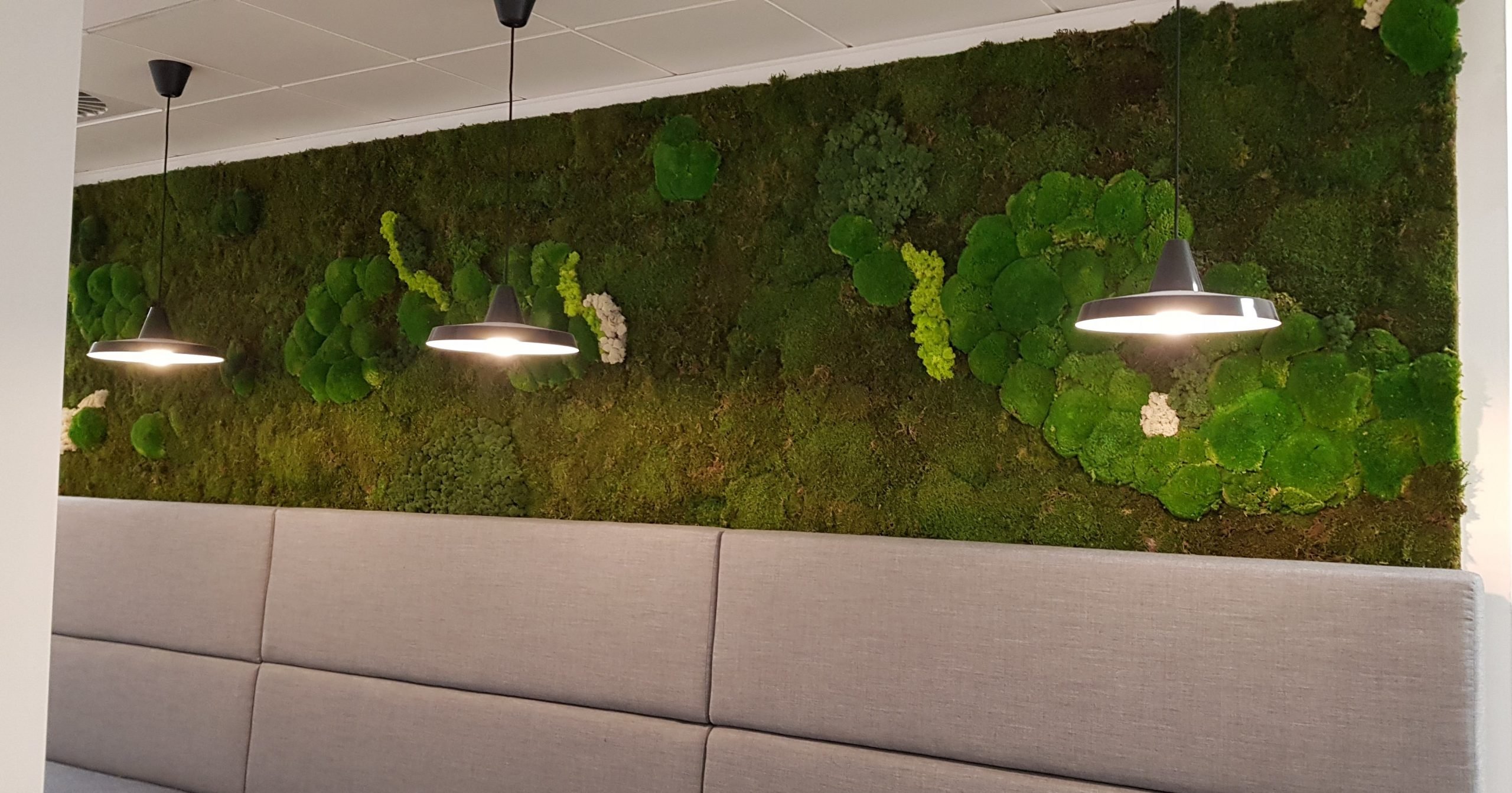 In conclusion…
Having looked at the various benefits of both renting and purchasing plants, and the importance of a having a maintenance contract, we hope you now have a better understanding of what is most suitable for your organisation or project. Whether you choose to buy or rent from us, our team will take care of the installation of your plants minimising any disruption to your business. We are bursting with ideas on how to transform your space, regardless of the setting. From office plants to restaurant planting, we can offer creative solutions that increase footfall, and inspires employees and customers alike. Once your desired aesthetic has been achieved, our maintenance team will continue to ensure they live a long and healthy life. Lean on our expertise, so you can focus on yours. 
We work with companies of all sizes throughout the UK. To talk to our team and find out more information or get a free tailored quote, call us on 01324 861 300.