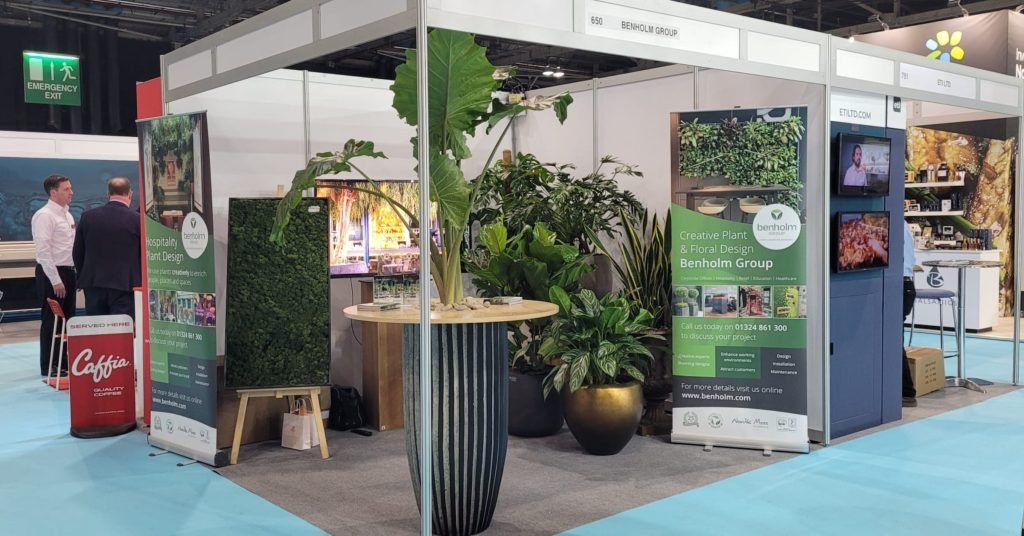 ScotHot, Scotland's leading showcase for food, drink, hospitality, retail, and tourism, took place at Glasgow's SEC on the 8th and 9th March marking the event's milestone 50th anniversary.
The bi-annual event returned following a four-year hiatus due to the pandemic and featured the latest and greatest products and services for hoteliers, restaurateurs, and other hospitality industry professionals. From furniture and fixtures to food and beverage companies, there was something new and exciting around every corner. There were also plenty of opportunities to mingle with industry professionals and learn more about the latest trends.
The event was particularly useful for those looking to get their hands on some of the latest innovations in hospitality. Fresh from their appearance on ITV were GW Group, who brought along a fleet of futuristic robots which moved around the venue serving food and drinks to visitors.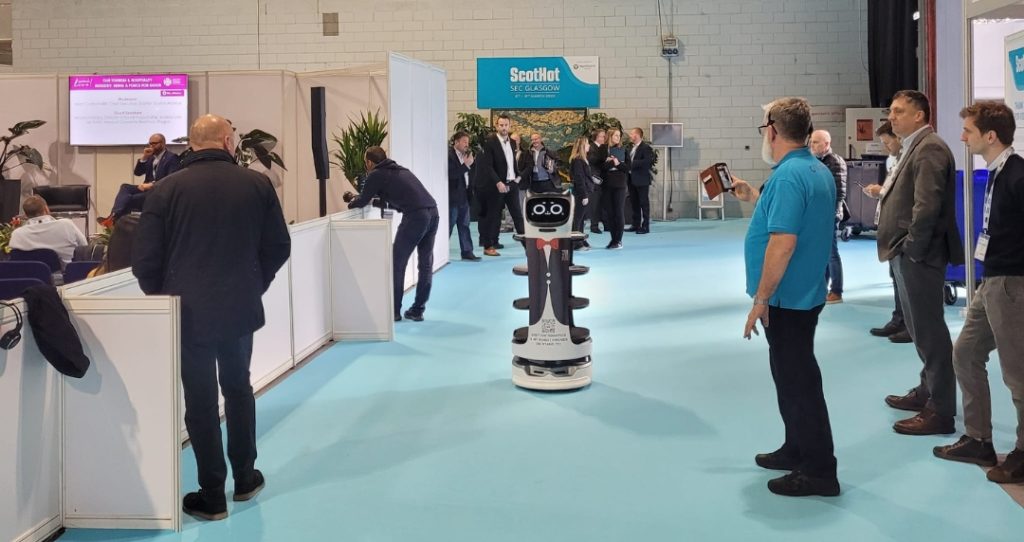 Hospitality is an industry that is constantly evolving. Every year, new trends and technologies emerge that have the potential to change the way we design and operate our hotels, restaurants, and resorts.
One of the most exciting areas of innovation in recent years has been in biophilic design which is the integration of plants and other natural elements into the built environment. This trend is gaining traction in the hospitality industry as more and more research is being conducted on the effect of biophilic design in terms of human health and well-being.
We had our own stand in the exhibition hall where we were able to showcase the advantages of biophilic design, as well as kitting out the Spotlight Stage and VIP area with our award-winning plant displays.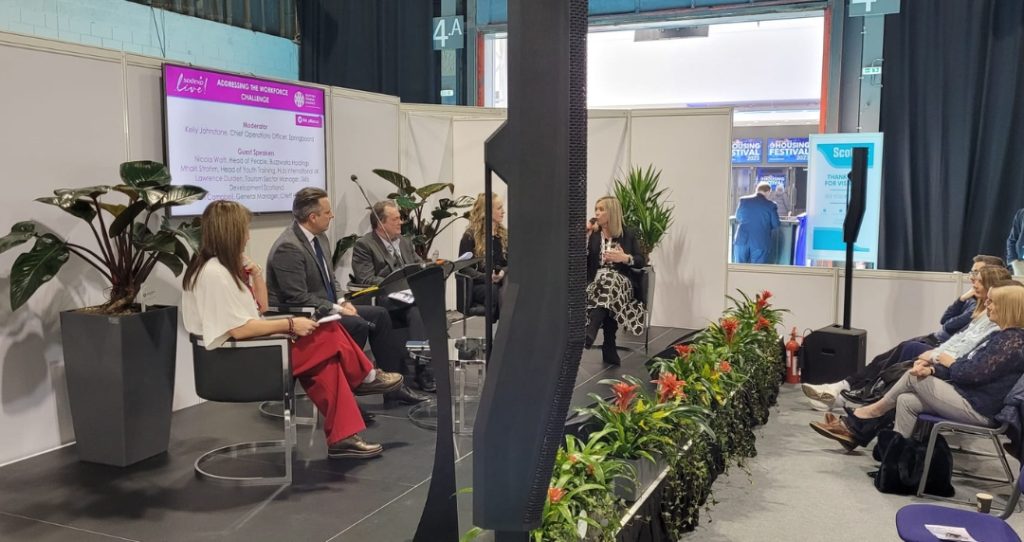 We had some familiar faces neighbouring our stand in Caffia whose friendly team were showcasing their coffee expertise, new products and equipment. Caffia work closely with office fit-out companies, interior designers, and architects to find the perfect coffee machine for their clients, ensuring the correct space is allocated at the design stage, and that the machine is suitable for their business type and functionality. Like plants, great coffee encourages excellent performance and high staff satisfaction, so we were all too happy to pop round for a brew whenever we had the chance.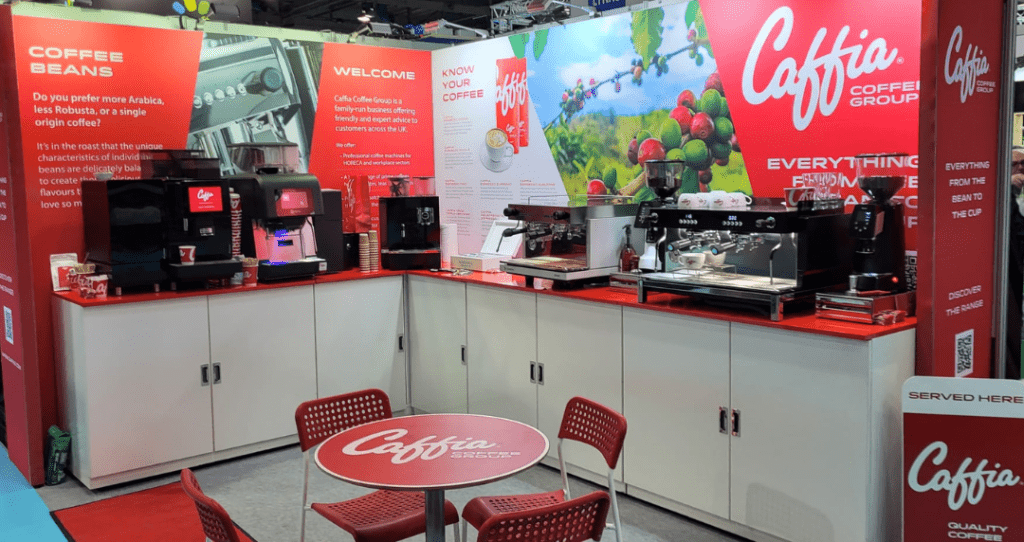 Attendees at the event were thrilled to receive a free peace lily from our stand and we were overwhelmed with how popular these turned out to be. Plants are a key component of biophilic design and are especially important in hospitality where first impressions are everything. This giveaway provided the perfect opportunity to open up a conversation with our visitors about the benefits of plants in hospitality and the possibilities of what we could do for their premises.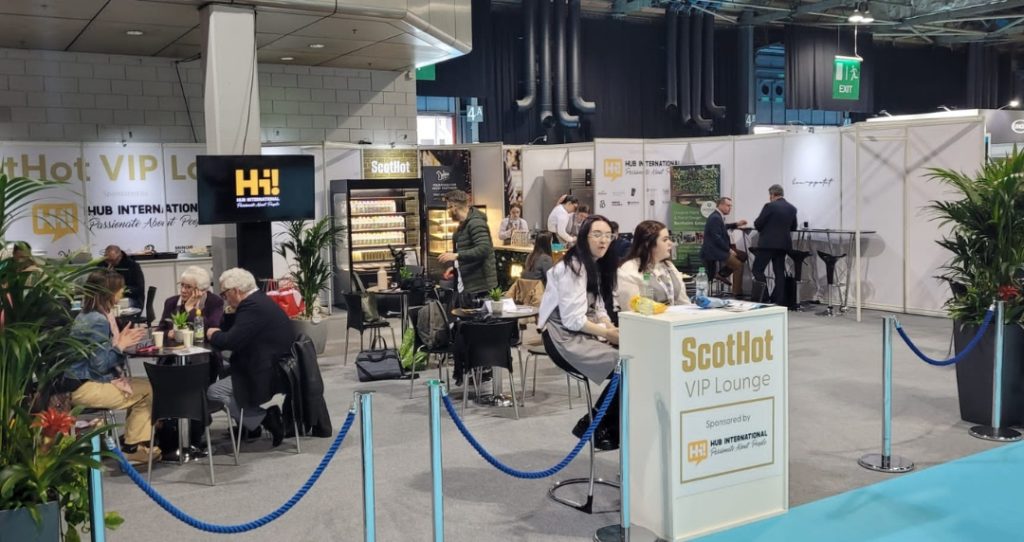 If you attended this year's ScotHot, you may have noticed our Nordik Moss display located just behind the Spotlight Stage.
This was used as the centrepiece of the selfie-spot we created to give visitors the perfect place to snap a photo and share their experience at ScotHot 2023. The spot was a huge success on social media and was a great way to demonstrate the versatility of Nordik Moss.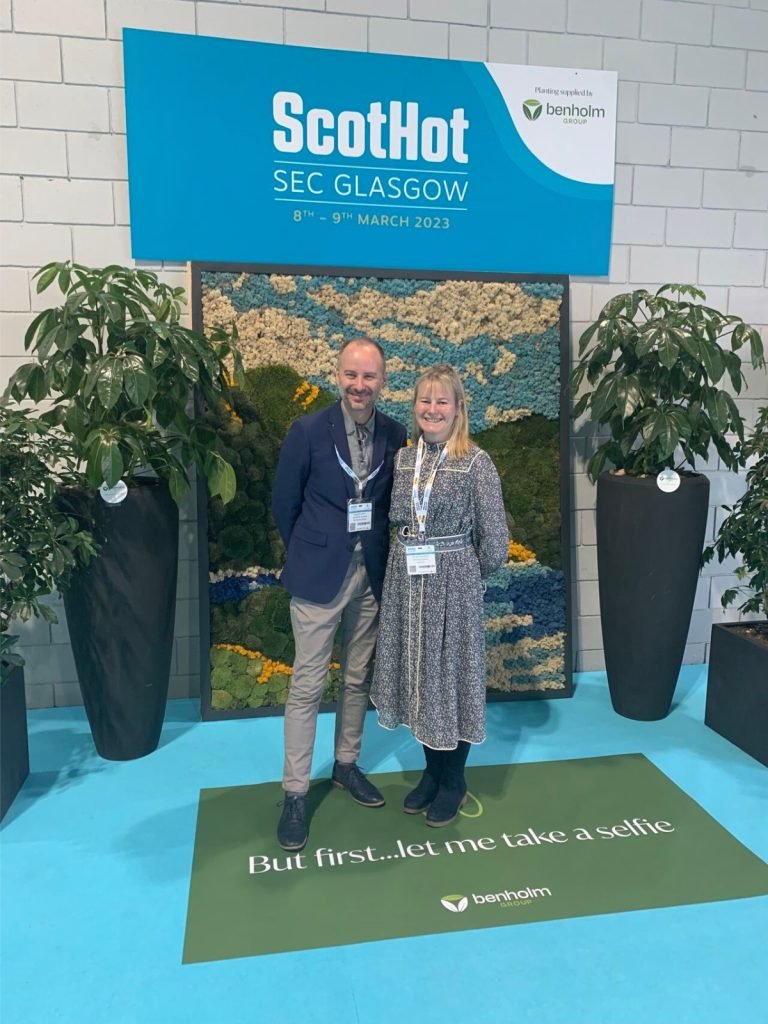 The wall was the result of an internal all-staff design competition which was won by our very own Kyleigh Fielder. Her design was conceptualized from her love of the rugged Scottish outdoors and features her colourful interpretation of Loch Goil.
Benholm Director, Adrian Byne, attended both days of the event and relished the opportunity to speak with industry professionals about the challenges they face:
"A lot has changed since ScotHot was last held in 2019. While we received lots of compliments about the beauty of the plants we had on display, there was a real appetite from visitors to learn more about the science behind what we do and how adding these natural elements can benefit their customers and staff.
We look forward to following up with the connections we made over the coming weeks and hopefully delivering planting schemes that will help their businesses to thrive."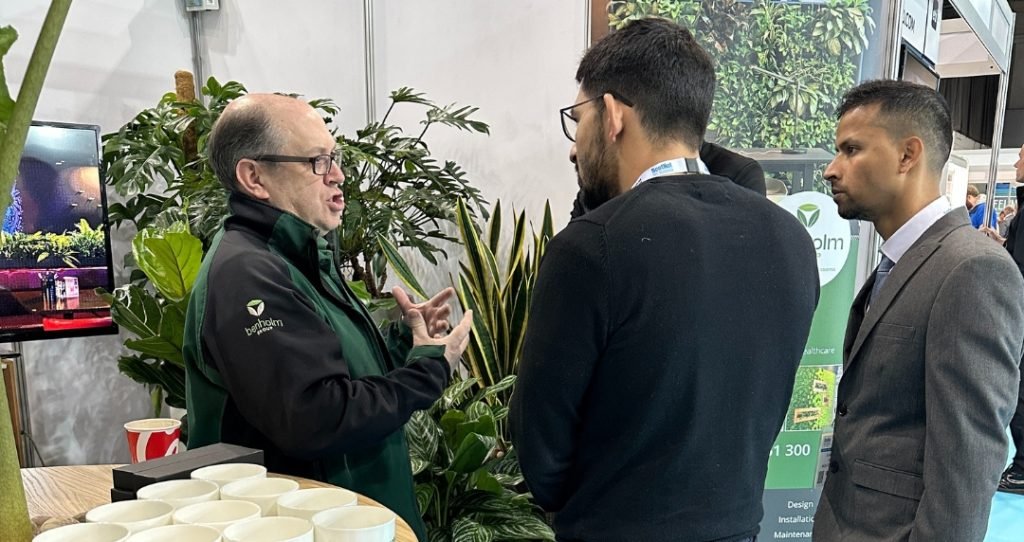 ScotHot 2023 was a big success, and it was great to learn more about the industry's most pressing issues. We would like to thank the event's organisers and partners, as well as everyone that took the time to come and have a chat. We're already looking forward to coming back in 2025 and doing it all over again.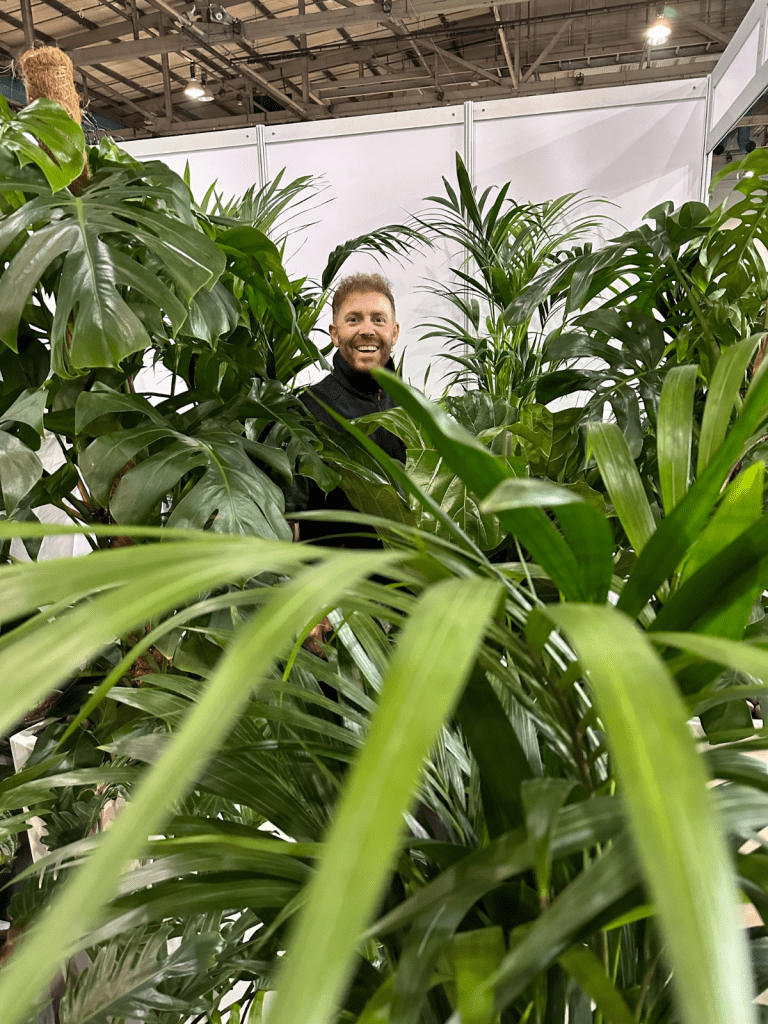 At Benholm, we care about your customers' experience as much as you do. Our florists and installers can create plant and floral designs for hospitality that will wow every guest who walks through your doors and help keep your staff smiling all day long.
To learn more about how Benholm can use real or artificial flower displays to enhance your venue, get in touch today.
Additional Resources
Download our free Hospitality plant displays brochure
Read our recent blog: What will the hospitality industry look like in 2023? – Six Key Trends for 2023