In this exclusive interview we talk with James Martin, Head of A&D of global Commercial Workplace Consultants Tsunami Axis, with whom Benholm Group have collaborated with by providing bespoke planting solutions for multiple projects including their new Glasgow & Edinburgh showrooms. We find out what its like to work with Benholm on a new project, the importance of including plants in the workplace as part of biophilic design and how Tsunami Axis are choosing to lead the way with planting solutions in the workplace.
How did your partnership with Benholm Group begin?
We initially brought Benholm in on a commercial project for Royal London's Wilmslow office. We were really impressed with how forward thinking Benholm were, they took our ideas to the next level and pushed our vision, thriving on the challenges we posed.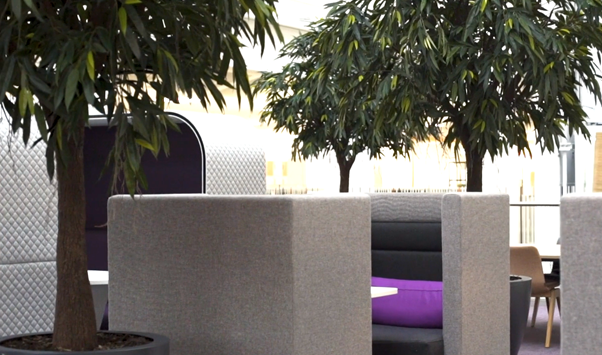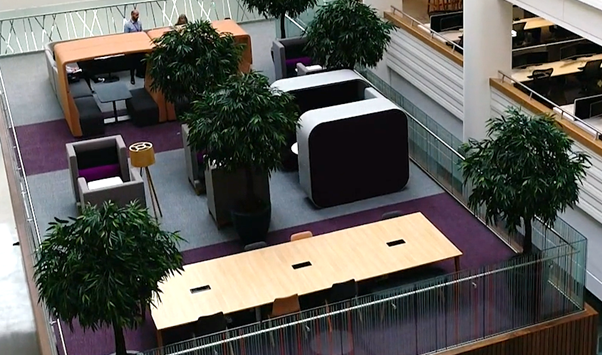 How do you find the design process with Benholm?
Benholm are easy to work with. They listen and collaborate rather than telling you what you need and are flexible – no matter how blue-sky our ideas they have always found a viable solution. The thrive on a challenge rather than shy away from it, and produce high quality, versatile planting designs.
Benholm are also able to appreciate the different architectural features of each of our buildings and offer planting solutions to enhance them. For example, our previous Edinburgh showroom was on the ground floor so Benholm created a large, branded, Nordik Moss wall that can also be seen at street level – we often got passers-by commenting on it and stopping by out of intrigue.
At our new Glasgow showroom, there are some light limitations and security shutters that need to be closed daily, and Benholm were able to rise to the challenge and install a variety of greenery including a statement living wall, planted using their own peat-free Enviroculture system, with special irrigation and integrated UV lighting to keep the plants vibrant and healthy in their environment. It really looks stunning, adds warmth, lifts the space and importantly, is a sustainable solution. We can't wait until visitors can come inside, discuss new projects and be inspired by this fantastic space.
How did Benholm understand and create a brand identity for Tsunami Axis across your global offices and showrooms?

All our briefs are so different; our Glasgow showroom is quite contemporary, our Edinburgh showroom was more of a de-furbished theme, and Benholm have managed to create a statement piece in each building.
Each area that features planting has been noticeably elevated to promote the areas function and purpose. This was achieved with both real and artificial planting solutions based on the natural light available across the foot plate.
How important is it to include planting in the workplace?
Planting has such a positive impact on a workplace. Many clients are now driving wellness in the office environment and want to include planting to improve air quality and humidity. Benholm are able to advise us and to specify plants that will thrive in any indoor space.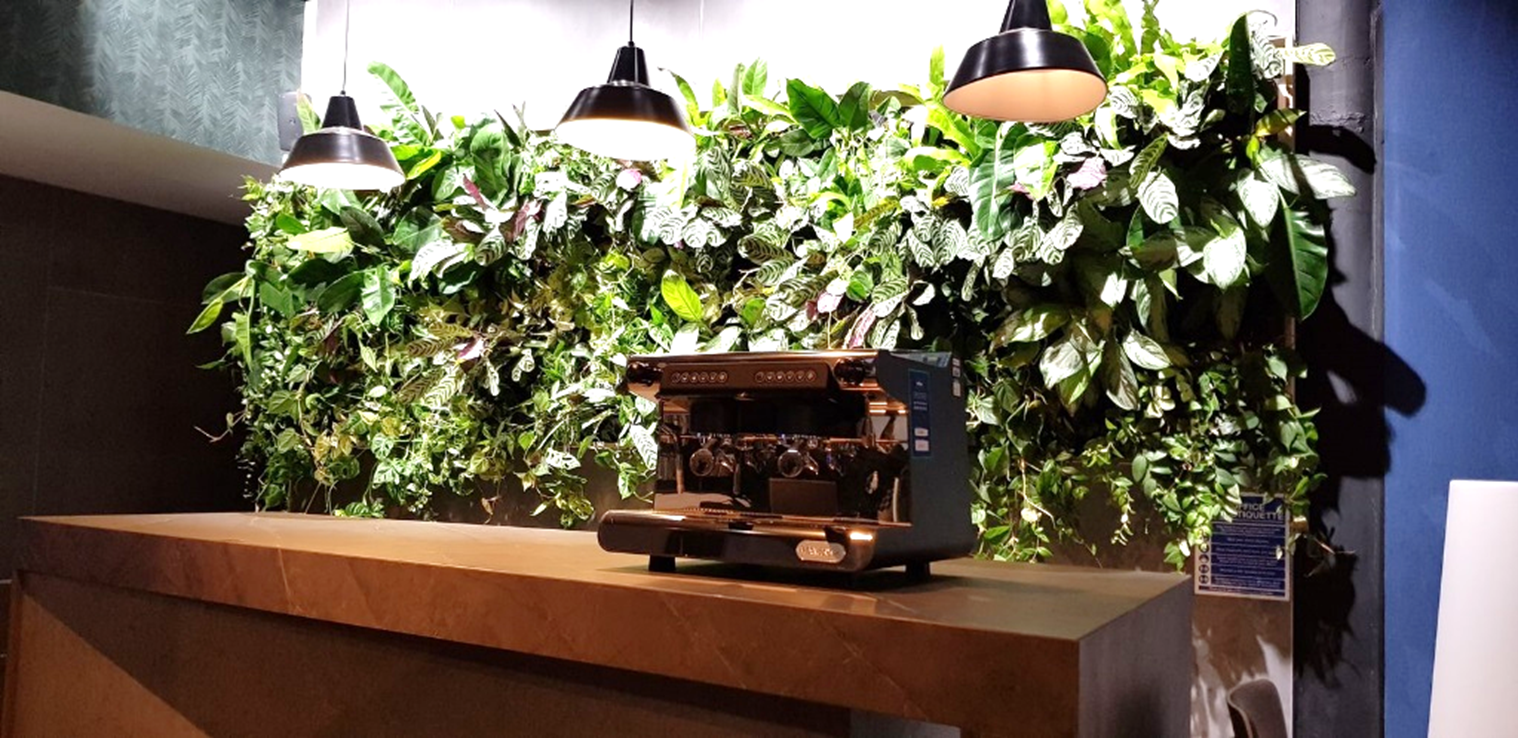 Your team took part in one of our CPD training days – what was this like?
Excellent. Benholm came and presented to us in 2018, talking about the positivity of plants. As a direct result of this presentation, we actually stripped all existing planting out of our office and employed Benholm to totally replace the planting.
How are Benholm supporting you on an ongoing basis?
Benholm offer us fantastic support – especially during the pandemic when our showrooms were closed; their maintenance technicians accessed our offices to keep the plants alive and fresh. They are always on time, well presented, smiling and professional – just really nice people with a 5-star service.
What is the response like from colleagues and visitors to the planting in your showrooms?

It's been very positive. Herman Miller in particular were really impressed with their logo made from Nordik Moss – they really enjoy seeing their brand represented in an innovative way and this was something totally new for them.