Living walls may present several challenges for interior designers who are unfamiliar with the logistics involved in their installation and maintenance. 
The good news is that clients of the interior designers we have worked with have overwhelmingly found their results to be worthwhile.      
Here we will address the most common challenges we have encountered when working with interior designers to specify living walls.  
Living walls can truly revitalise any interior space. These 'vertical gardens' bring a fresh look to the interior of any property and create a lush focal point. They also have health and well-being benefits, providing cleaner air and boosting mood and productivity.     
This article will focus exclusively on interior living walls as they have a unique set of requirements that we encourage all interior designers to become familiar with before arranging an installation.   
Physical requirements
Our living walls can be installed anywhere the building infrastructure, plumbing, and access for maintenance will allow. 
A living wall, or vertical garden, is normally installed in front of an existing, solid wall, however free-standing options are also available. The structure is attached to the existing wall at various points, without causing any damage.  
For larger installations, usually over 65kg/m2, it would be best to consult a structural engineer or an interior architect to ensure the existing wall will be able to support the weight of the living wall.   
Temperature
The temperatures that a commercial building typically operates within for human comfort should also be suitable for most plant types used on our living walls. Despite this, temperature fluctuations can still affect the health of a living wall. 
Avoi

d nearby, direct sources of warm or cool air, such as a heaters or open windows/doors which create a draught

 

If a building is

likely to be unused with the heating off for

periods at a time, even briefly, a living wall may not be suitable.

 

The temperature at the base of the wall may be lower than the top, usually a consideration for larger living wall.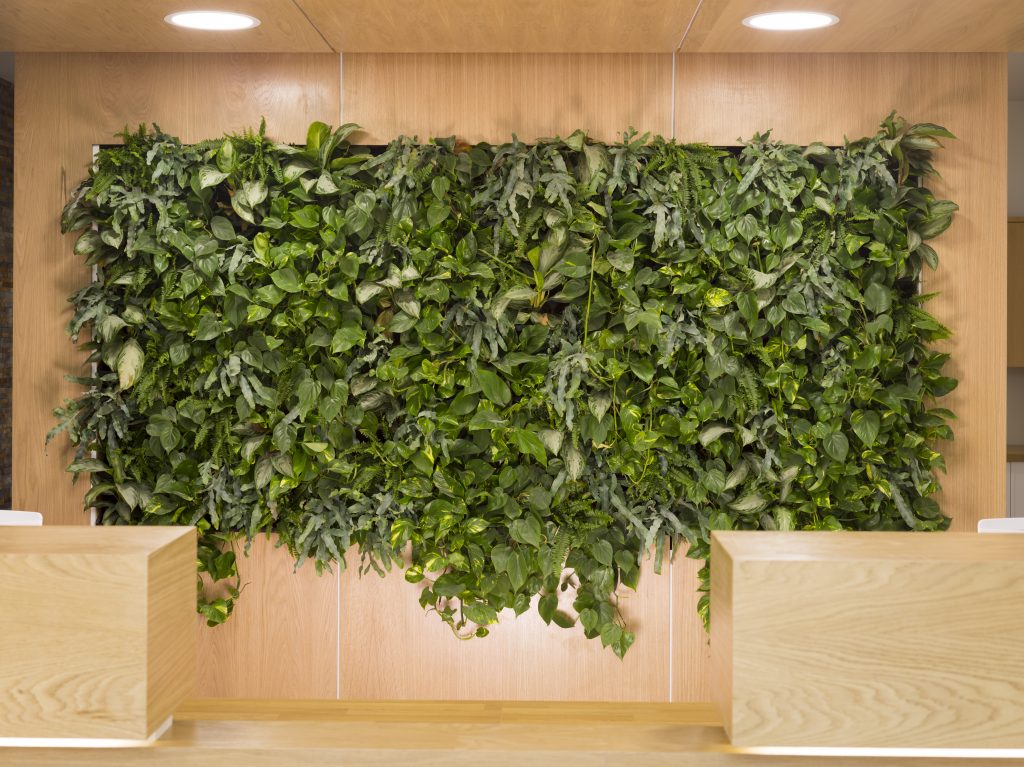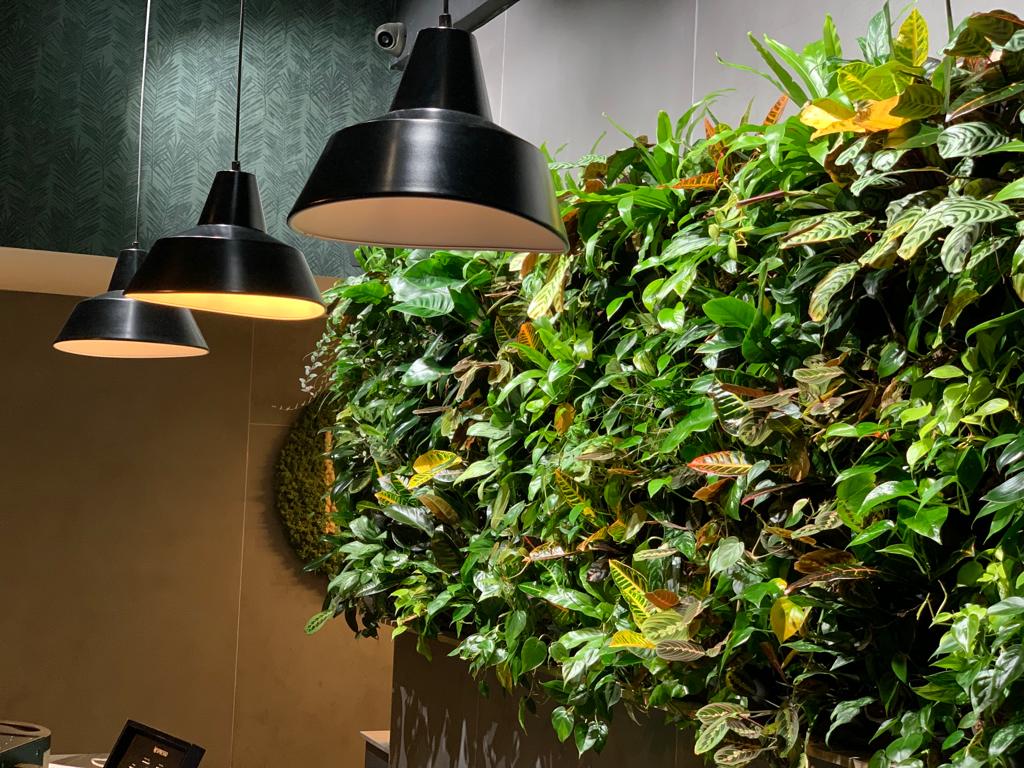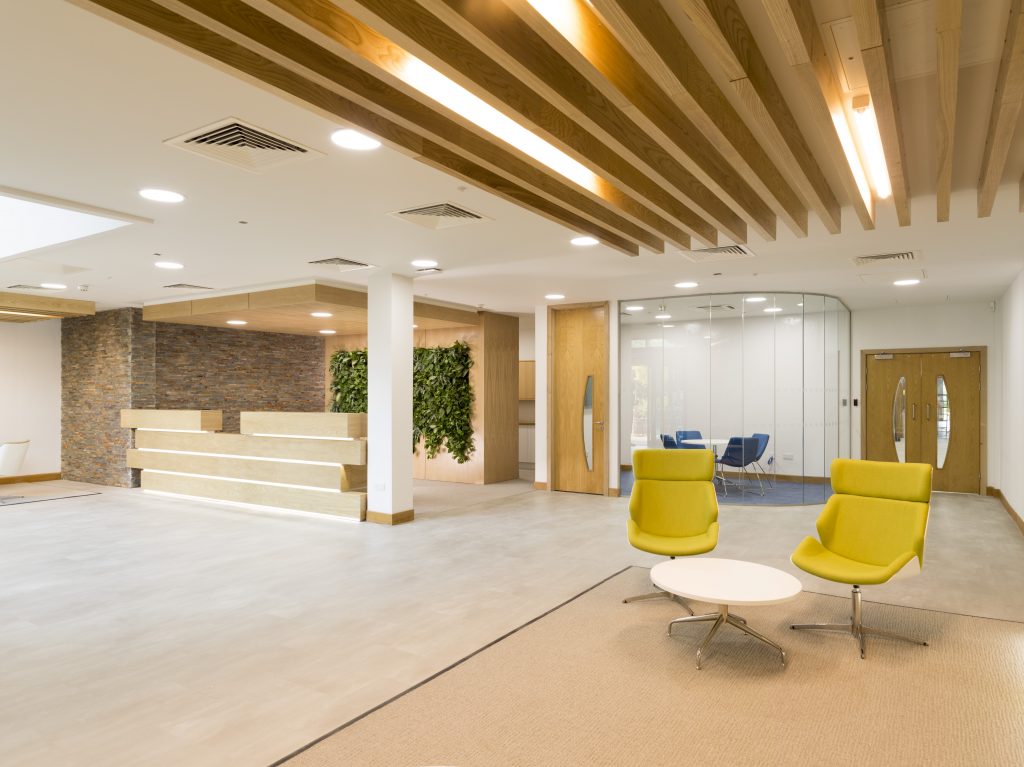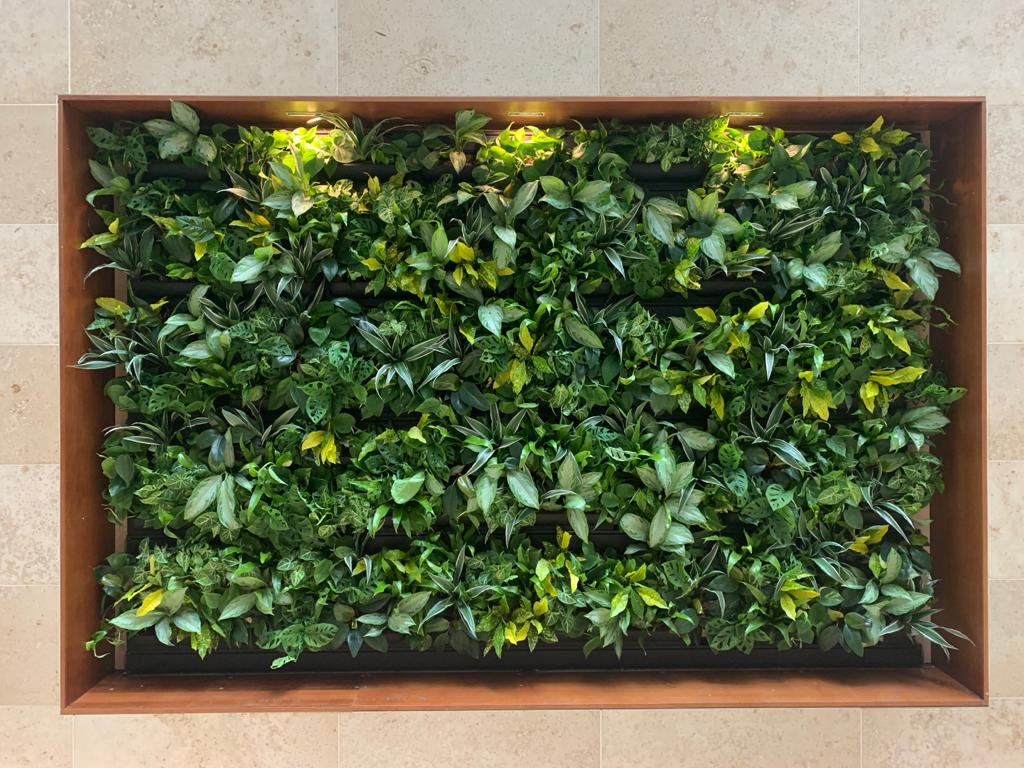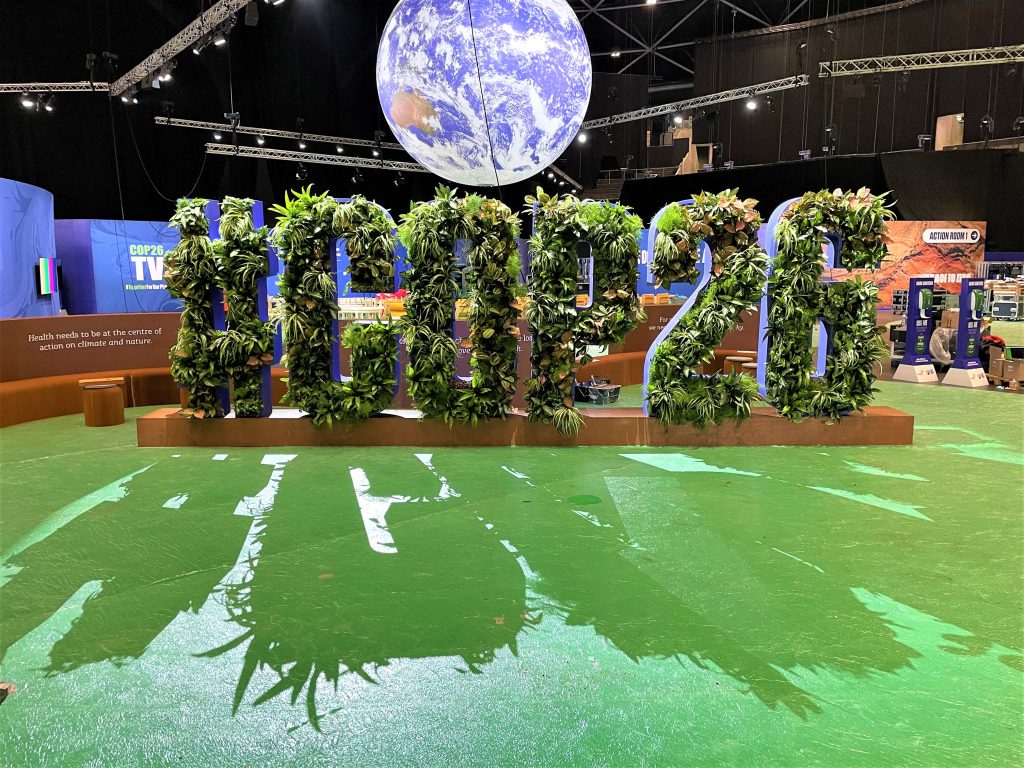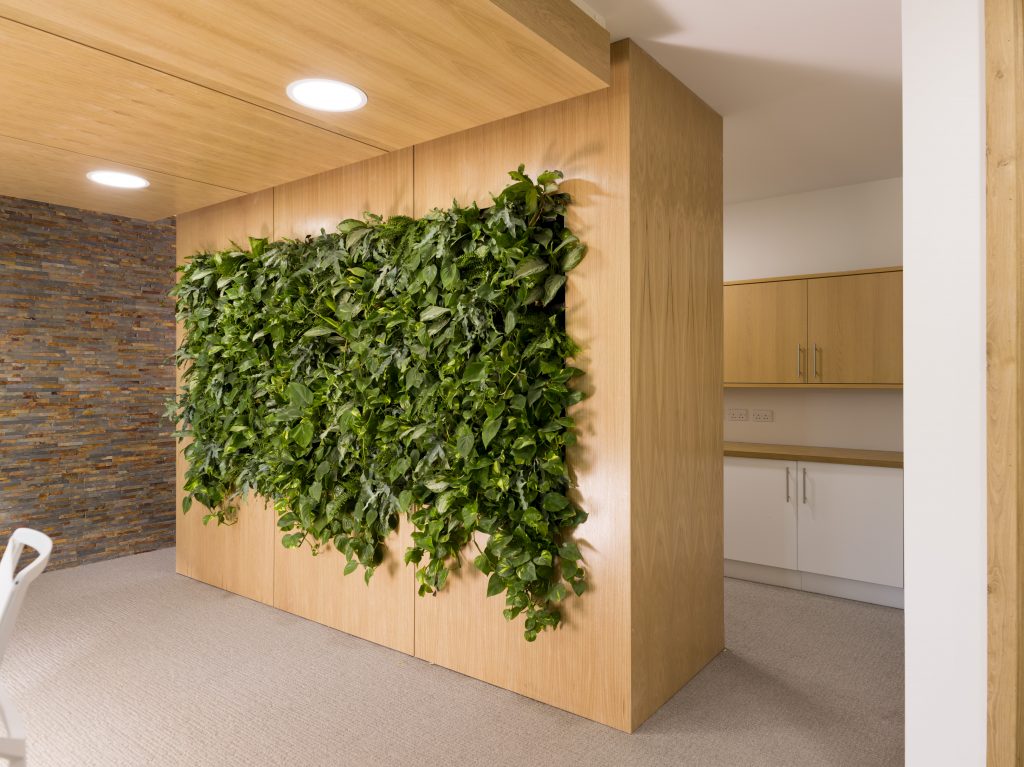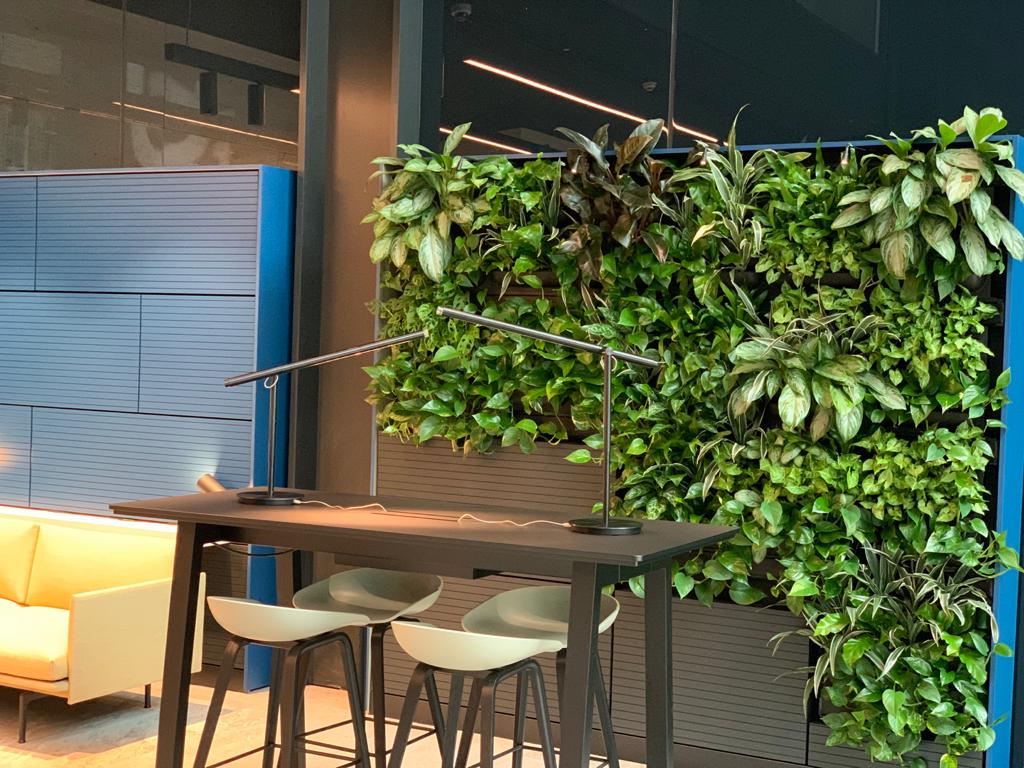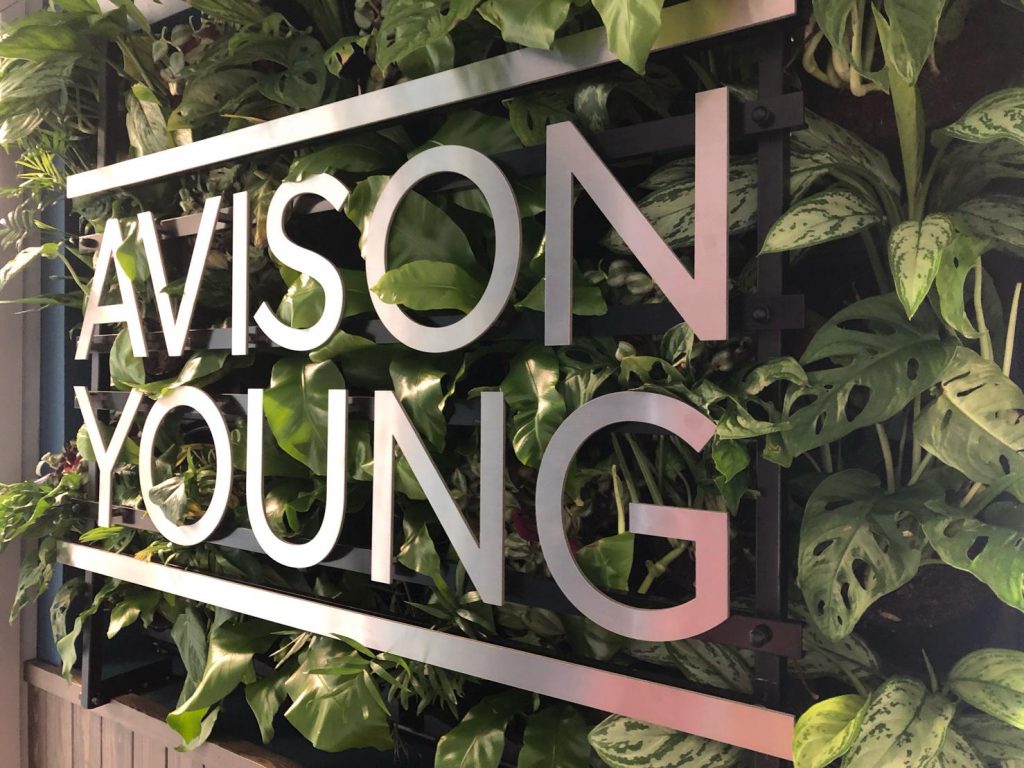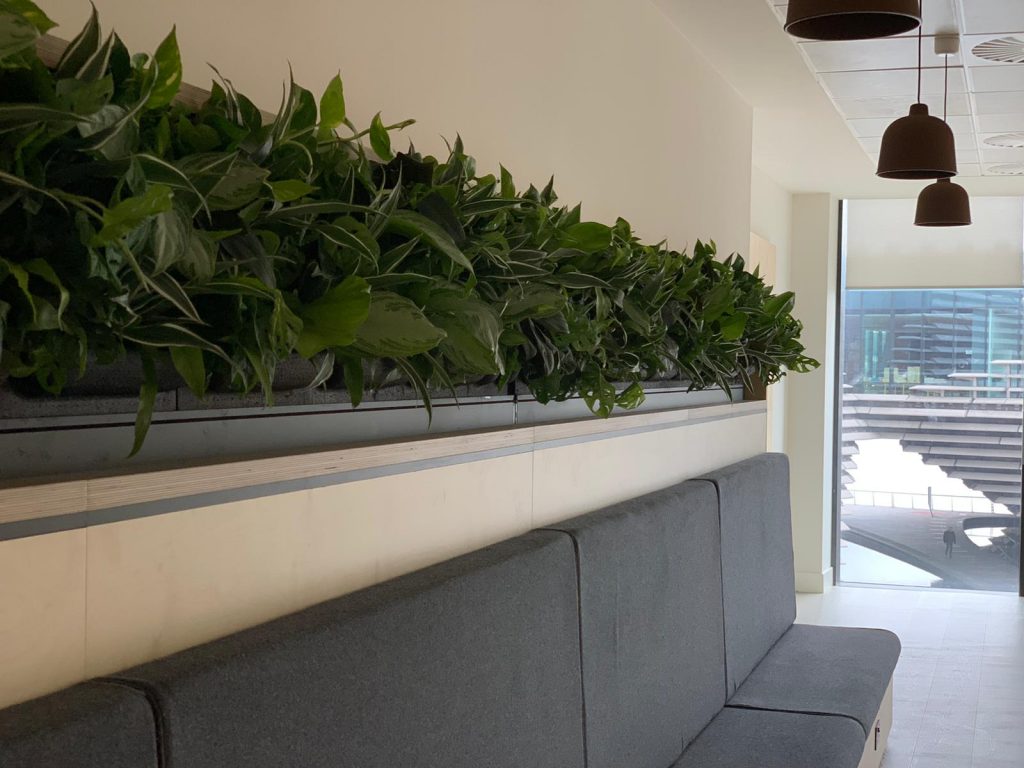 Lighting
Lighting is another primary concern when considering the suitability of a living wall.   
Living walls are best suited to open spaces with natural light such as a reception area. They can still thrive in darker areas but may require supplementary lighting which we can provide.  
Even where natural light is available, additional lighting may still be required to ensure adequate intensity, duration, and spectrum of lighting. The photosynthetic spectrum of our specialist artificial lighting promotes healthy growth and emits a specific wavelength of light not possible with regular ambient lighting. 
Irrigation
For larger living walls it is essential to incorporate an irrigation and drainage system to provide the right levels of water for its environment, and it is equally important to have our maintenance team onboard to visit regularly to ensure this is operating correctly for the seasons, so the plants are kept at their healthy and vibrant best all year round. Typically, irrigation systems can be hidden in utility rooms, nearby cabinets or disguised in stylish containers. Smaller walls can be manually irrigated, avoiding the need of mains water feed and drainage. Regardless of the size or irrigation requirements, living walls require careful regular maintenance to keep them looking their best. 
Plant species
Once we have studied the space it will be installed in, there is a variety of plant types we can recommend for use on a living wall. To create a striking effect, we normally recommend a selection of plant types with an eclectic mixture of leave shapes, colours, and textures. We use soil as the substrate for plants on our living walls to mimic their natural habitat allowing for a wider variety of plants to be used. Click here to see some of the living walls we have previously created.
Health and safety
Throughout the creation, installation, and maintenance of our living walls, we are fully compliant with the health and safety regulations of the venues we work with.  We ensure our living walls do not obstruct any means of warning or escape in the event of fire. We also ensure they do not interfere with fire-fighting facilities and access points needed for the fire service are kept clear.   
For further information on living wall fire regulations, ANS Global have created a useful guide for interior designers and architects which can be downloaded here.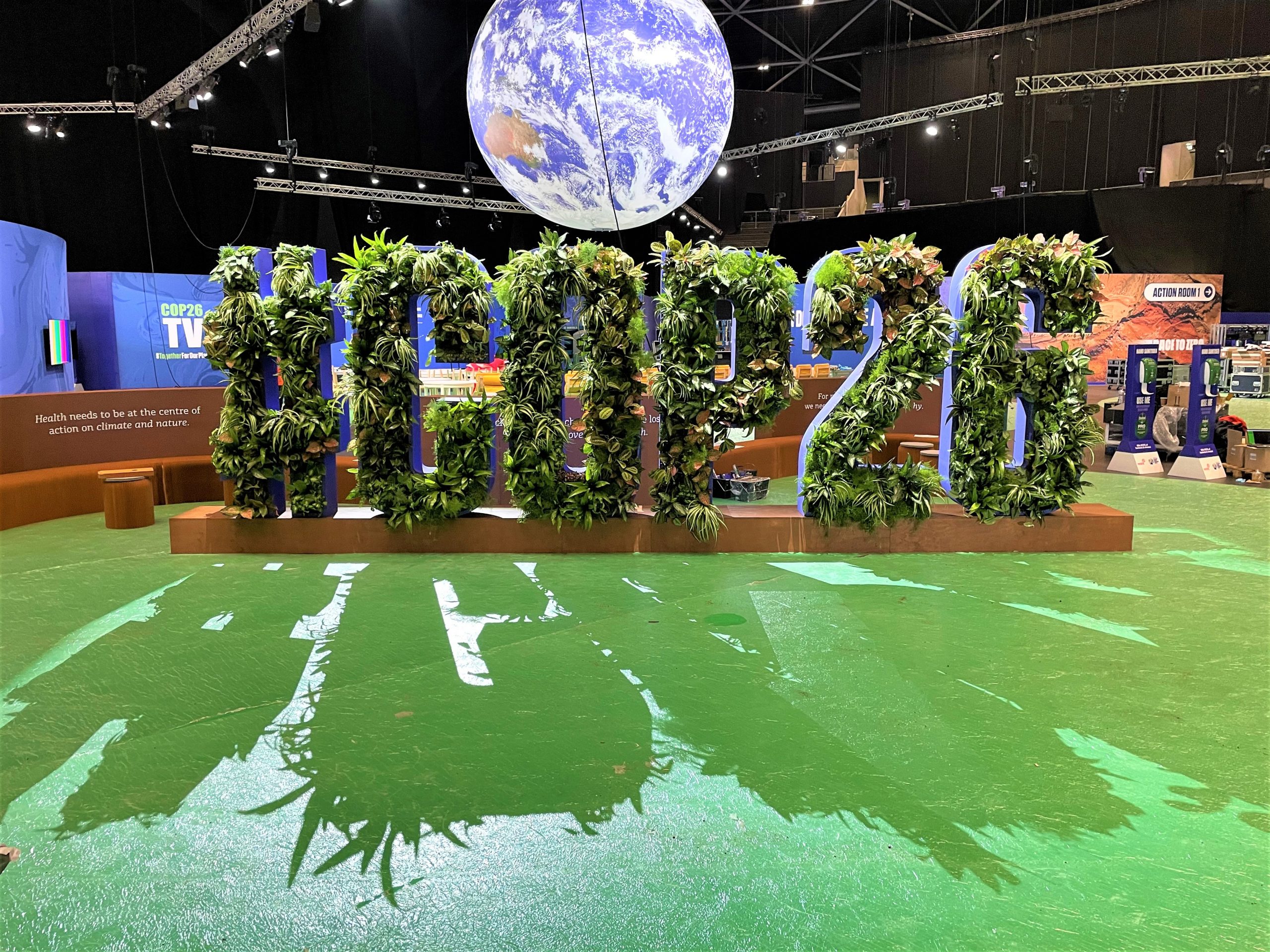 Maintenance
Living walls are stunning, living, changing vertical landscapes but they do require consistent, intelligent, and careful maintenance to ensure they thrive. Maintenance for a living wall will typically involve making any necessary adjustments to the irrigation system, cleaning and inspecting the plant foliage and soil for signs of pests and disease.   
Timescales
The timescales will depend on the planting specification and complexity of the installation. As the saying goes: A job well planned is a job half done. Although the actual installation is relatively quick, there can be a lot of planning involved. For larger projects where structural changes as well as services need to be provided, it's important to plan the living wall requirements as early in your project as possible.     
Our administration team will keep in touch with you so that you know where everything is up to and when to expect our team on site. We will always do everything we can to meet your timescales.  
Certifications and accreditations
Accreditations are key when selecting suppliers, especially for more complex projects such as a living wall.     
The Benholm Group are proud to work to the very highest standards and are delighted to once again be awarded    
– ISO 45001 for Health & Safety
– ISO 14001 for Environmental Assurance    
– ISO 9001 for Quality Assurance    
Green walls can also help with achieving Green Building Certification through schemes such as BREEAM and WELL. These certifications demonstrate a commitment to the wellbeing of all those who occupy these approved spaces. 
Alternatives
If a living wall proves to be unsuitable, there are alternative green walls we can offer. Our artificial green walls and preserved moss walls can also inject a sense of nature whilst having lower maintenance and structural requirements.  
We offer bespoke green wall design and installation across Scotland and the wider UK. Our expert team can work with you to design, install, and maintain a living wall that is suitable to your space. 
Blur the lines between the outdoors and indoors. Talk to our team to find out more information or get a free tailored quote – 01324 861300