We are delighted to share some initial findings from our recent collaboration pioneering research study on The Value of Biophilic Design.
Research Question 
How can designers communicate and evidence the value of well-being to their clients and inform decision-making?  
Background 
Biophilic design aims to create places where occupants connect with the natural environment. In the context of workplaces, there has been growing interest in these design strategies as they have been demonstrated to have a strong association with employees' wellbeing.  
Extensive research has shown its restorative and stimulating effects on people's emotions and life satisfaction, however, biophilic design is still being seen as an expenditure rather than an investment.  
Evidencing good quality spatial and environmental design with a tangible financial proxy can become a driver to aid commercial decision-making; it is vital that investors can understand the co-benefits of these design strategies in the briefing and budget planning stage.  
This study explored ways to link the economic value to the benefits of biophilic design. It investigated the potential of monetising well-being outcomes with Social Value methodologies and how spatial designers can evidence and communicate the benefits of biophilia.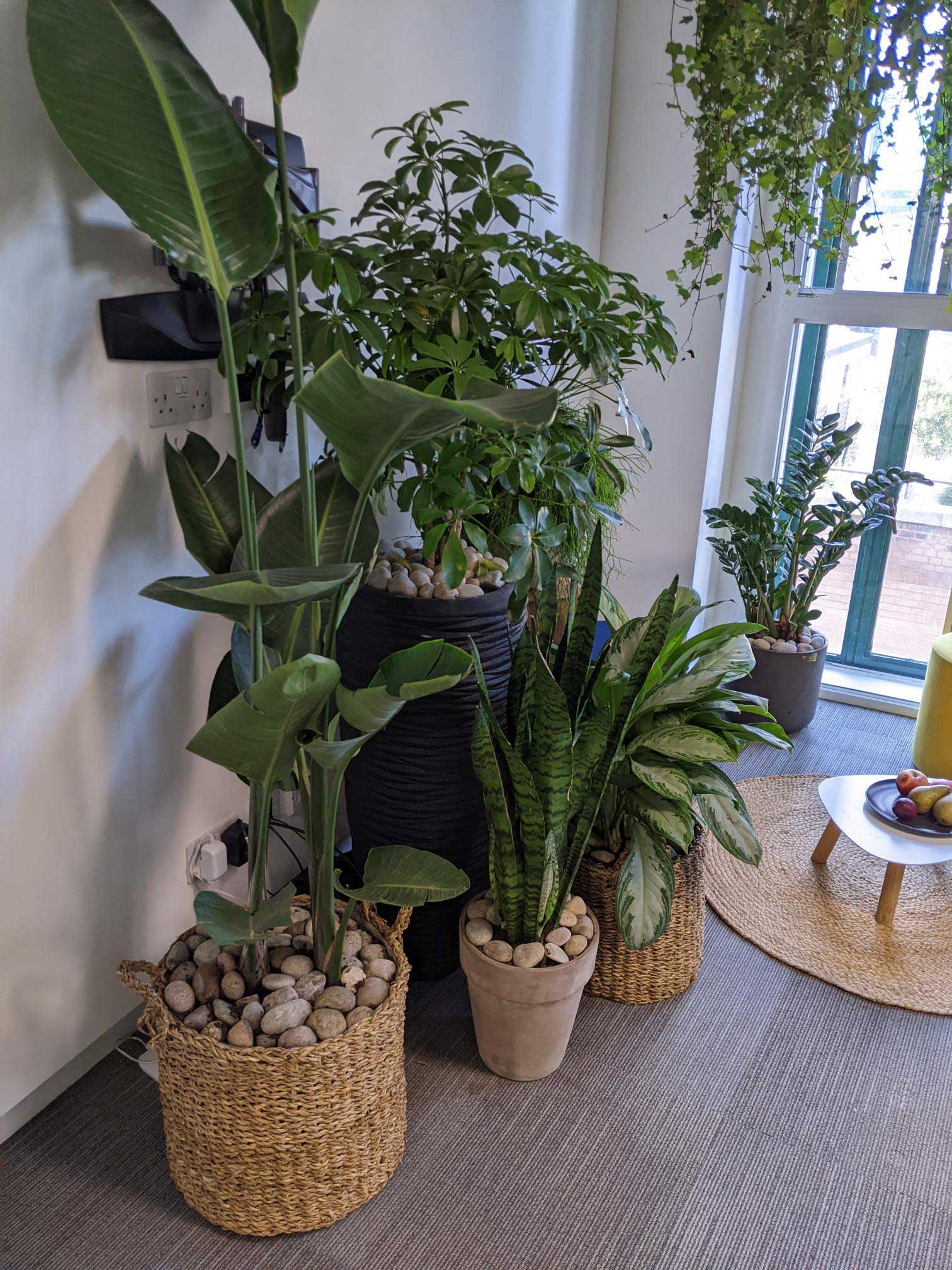 Scenarios 
Three different physical environments were introduced to the participants to spend their working day throughout the study.  
The scenarios were designed to represent non-biophilic and various biophilic environments. There were two key variables (indoor green and views out), changes were kept to a minimum to avoid too many environmental stimuli being introduced to participants 
Scenario 1: a cubicle-like workspace, i.e., a non-biophilic environment with no views out (windows with blinds). 

 

Scenario 2: a standard open-plan workspace with minimal biophilic elements in the existing workplace, such as small potted plants and views out from half-height view windows (the cill height is approximately 1 meter). This scenario represents a typical workplace. 

 

Scenario 3&4: two biophilic workspaces (direct and indirect visual connection). More biophilic elements were applied to these two workplaces i.e. green potted plants with lush foliage was introduced to the workstations, and some were coloured plants and aromatic. The participants were relocated next to a full-height window with dual aspect views out.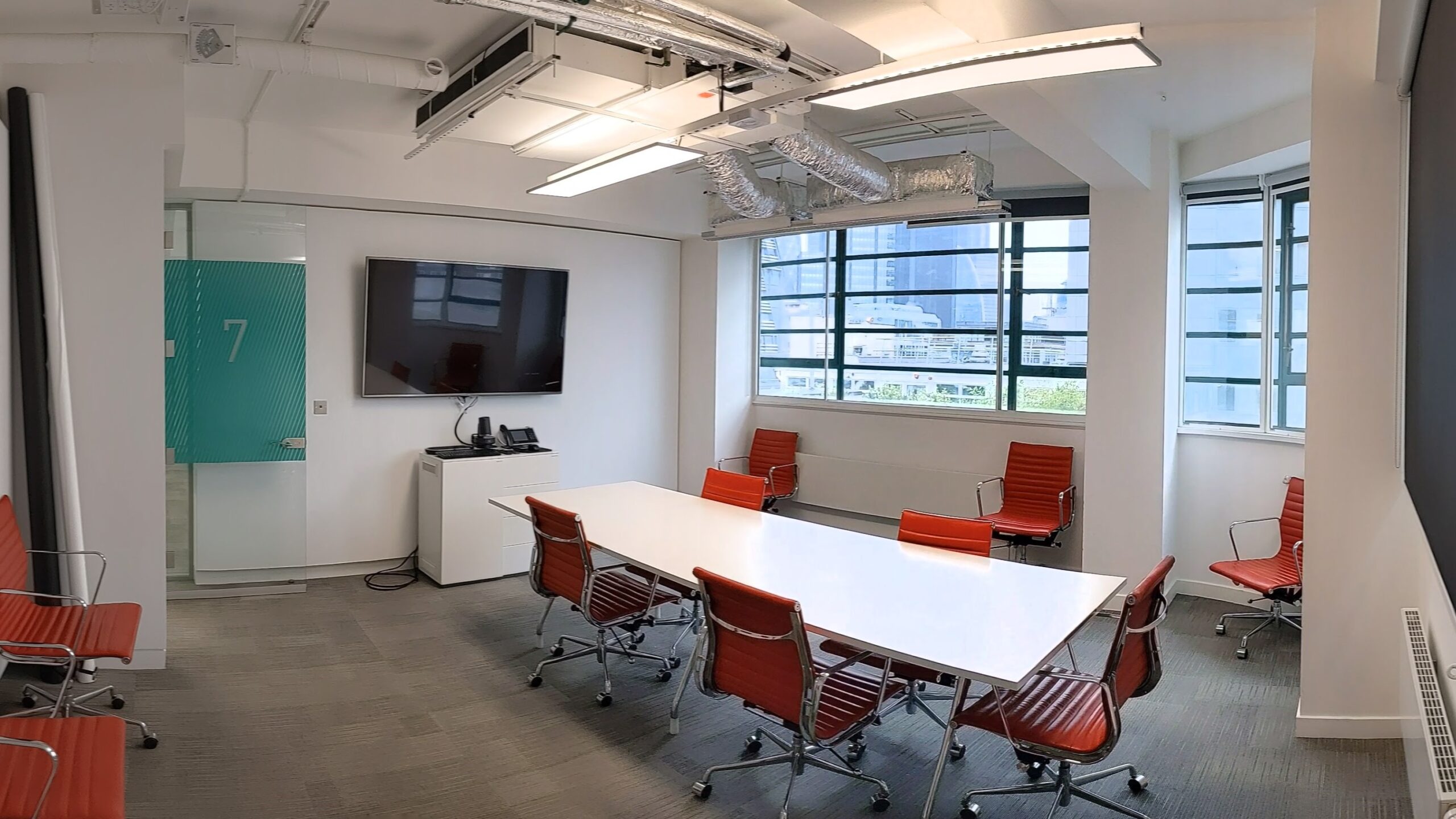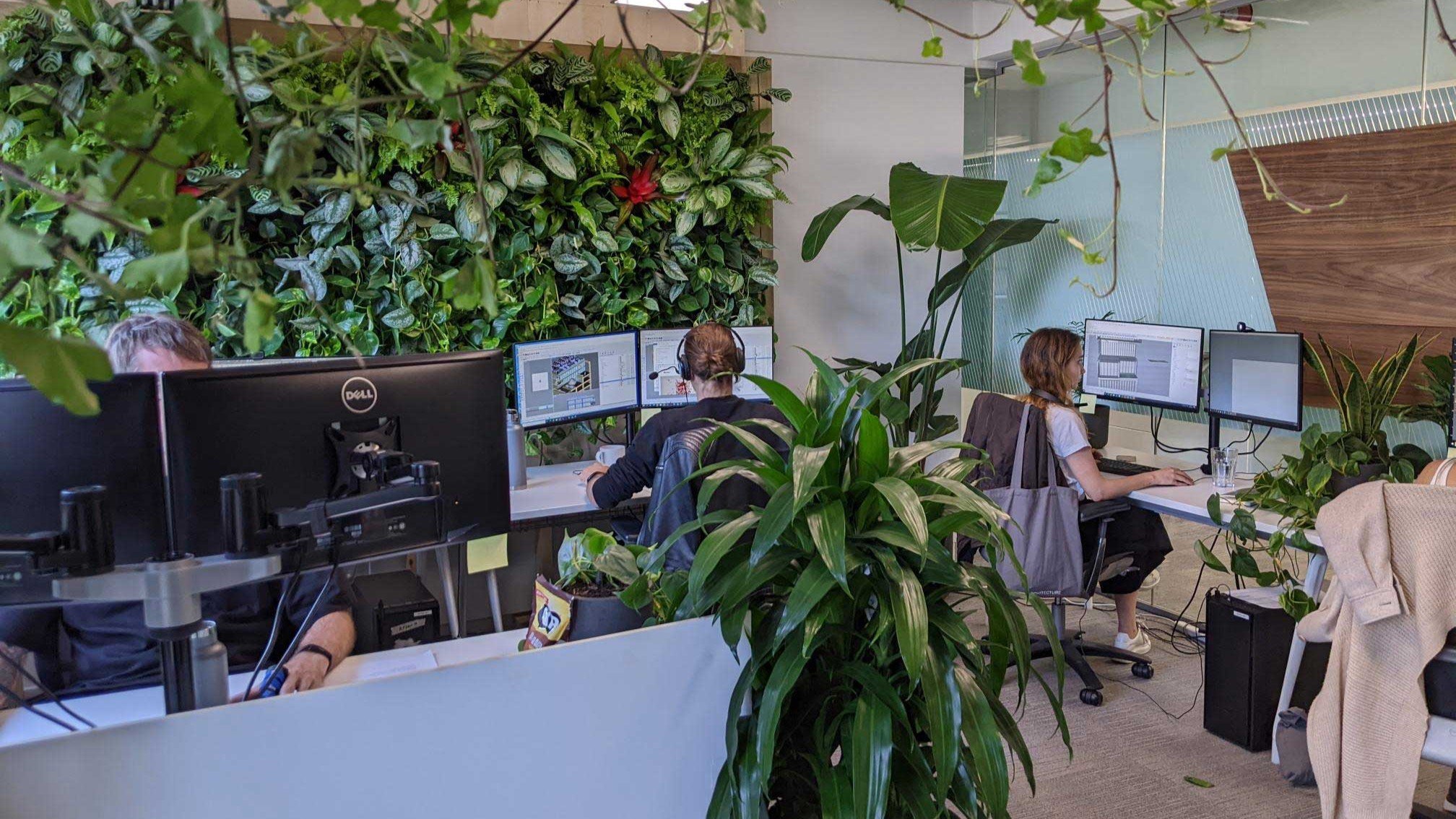 Data capture 
The four scenarios were prepared at PLP Architecture's Ibex House Offices in London and were used from Monday to Thursday. 
Participants instant emotions were captured twice a day in a diary (morning and afternoon) and they were each equipped with a Fitbit Inspire 2 fitness wristband and an Upright Go 2 posture tracker. Their background environments were also continuously monitored through an Airthings Wave Plus IEQ sensor.  
Participants were then invited to a group discussion and to complete a questionnaire on Friday to evaluate their perceived life satisfaction. 
Initial Results 
The initial results agree with previous research that biophilic scenarios, both subjective and objective, improve well-being compared to a non-biophilic workplace setting.  
Overall, the diary results indicate that the participant of the Biophilic scenario (scenario 4) logged more positive emotions than the other scenarios over the four days.  
Scenario 4 also generated the highest Net Well-being Value at £14,000 per person per year – more than double the non-biophilic cubicle scenario (£6000).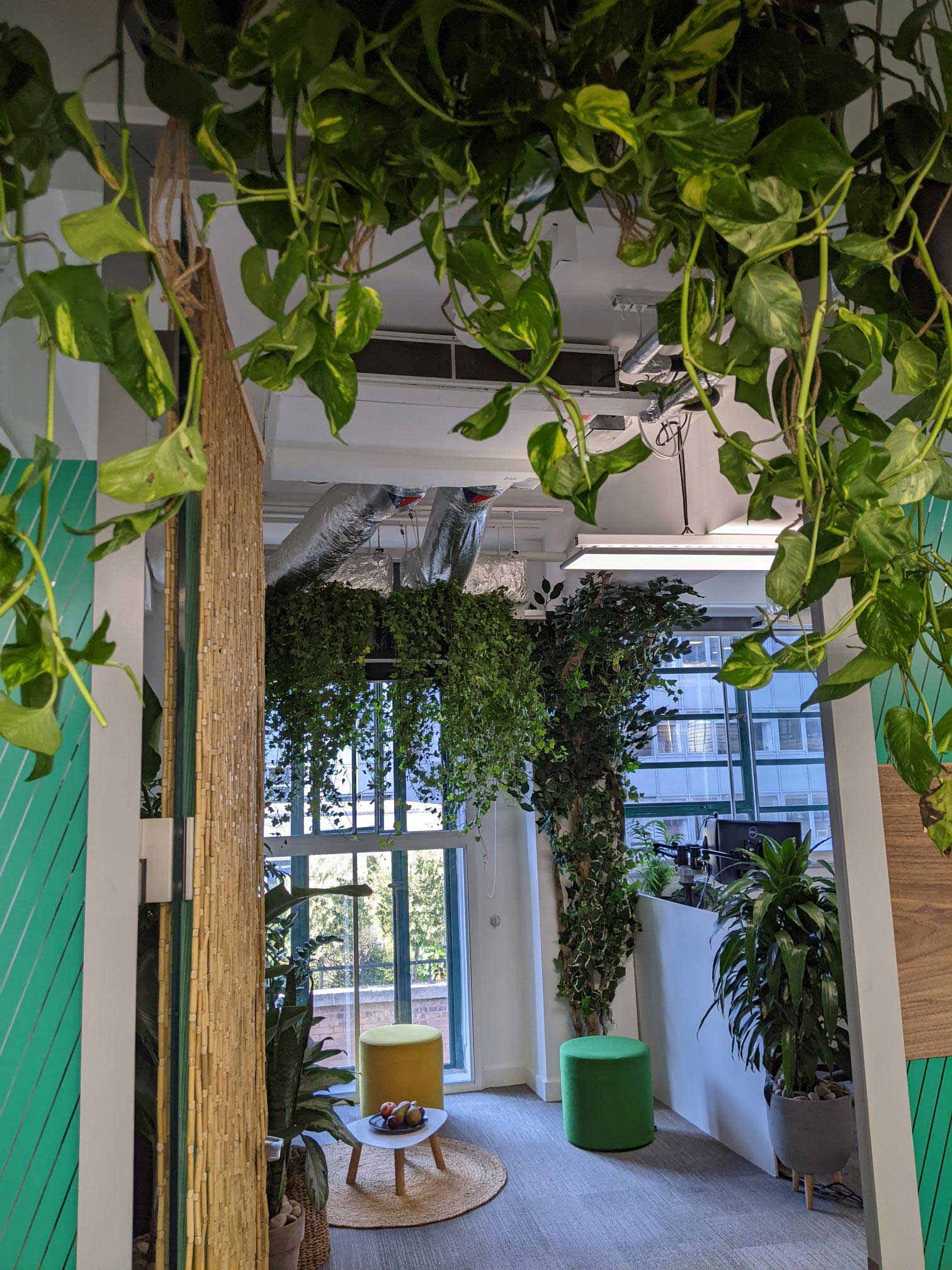 Next Steps 
The preliminary insights gained from this study can support designers to make a stronger business case for biophilic design, by aligning non-tangible well-being benefits to a set of monetised values with a robust methodology that commercial decision-makers can comprehend. 
A more comprehensive list of results on 'The Value of Biophilic Design' is expected to be published in the coming months. Keep an eye on our blog and social media where we will share them in full.  
Further resources 
Watch our interview with Sustainability Lead at UK Parliament & PhD Researcher, Joyce Chan-Schoof, to discover how the participants reacted to our planting designs as part of the biophilic design of the office space, and what's next for Joyce as she analyses the results: https://www.benholm.com/interview-with-interview-with-joyce-chan-schoof/ 
Learn more about Biophilic Design: www.benholm.com/biophilic-design   
Connect with Joyce Chan-Schoof: www.linkedin.com/joyce-chan-schoof