The use of natural design elements within a commercial setting is not a new phenomenon, but forward-thinking interior designers are now using biophilic design principles more consciously than ever before with a greater appreciation of the benefits it can provide. 
Biophilic design can be most simply described as bringing the benefits of the outdoors, indoors. The purpose of such a design goes beyond just the aesthetic; it incorporates nature to nurture an innate human need to connect with our natural environment, creating a tangible feeling of nature that is ever-present without ever being overpowering. 
If you struggle to articulate the benefits of biophilic design to clients, or simply want to learn more, this article will help you to quantify and easily explain the importance of biophilic design in a commercial setting. 
A LASTING IMPRESSION
Employees are not the only consideration when thinking about biophilic design. A company's premises will also make an impression online, on passing foot traffic and external clients visiting the building. Having a well thought out design based on biophilic design principles, and which is harmonious with the workplace, can give that moment of wow factor that will encourage people to interact with your business and keep them coming back.  
POST PANDEMIC WORKPLACES
As we begin to move into a post pandemic world and back to a more normal way of working, many businesses are reconsidering their working practises. This will often mean refurbishment or the opening of new premises making it the ideal time to include biophilic design in your strategy. 
Based on a 40-hour working week and assuming 8 hours of sleep a night, a full-time employee will typically spend over 35% of their waking hours in their office. Unfortunately, workplaces often tend to be stripped of much of their connection to the natural environment. Many employees who were working from home, used plants as a way to create a space that is comfortable for them. According to The Garden Centre Association houseplant sales in 2021 were up 29.40% in comparison to 2020 figures, and up 50.19% on 2019. As workers transition out of the home office back to the typical office, many employers are considering creating spaces which are less clinical and feel more compelling and inspiring to create a productive and happy workforce.  
The Human Spaces report: The Global Impact of Biophilic Design (BD) in the Workplace found that:  
Biophilic Design in the workplace has a strong, measurable impact on key employee outcomes such as well-being, productivity and creativity.

 

Those who work in environments with natural elements report a 15% higher level of well-being, a 6% higher level of productivity and a 15% higher level of creativity than those who work in environments devoid of nature.

 

Surprisingly large numbers of employees reported having little or no contact with nature in their workplace – 47% report having no natural light and 58% report having no live plants.
Biophilic design can also aid retention and help to attract new talent to businesses. Green spaces communicate to workers that their employers care about them and their welfare.  
BESPOKE SOLUTIONS
There are now more possibilities than ever before in how biophilic design can be executed to align an organization's space with its key messages. In recent years, we have seen the introduction of the irresistibly sharable living walls and branded installations allowing more specific messaging whilst still giving sense of sustainability.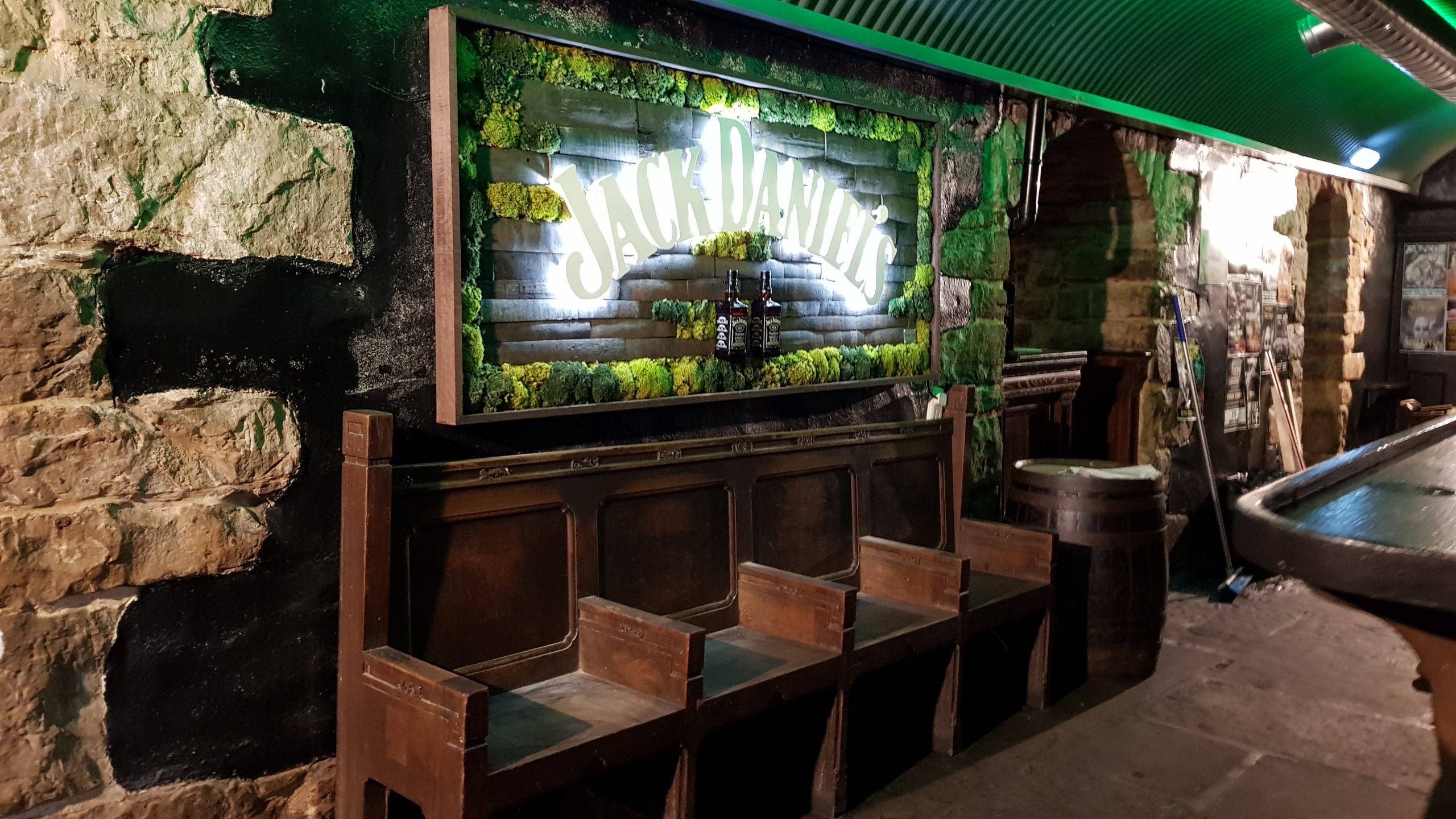 Plants can also be used as a stylish way to clearly separate areas of an office, restaurant or retail space, and give a sense of privacy in open plan areas. Cabinet top planting, window sill and grid shelving planters, and hanging planters all allow you to feel the benefits of biophilic design without sacrificing valuable floor space.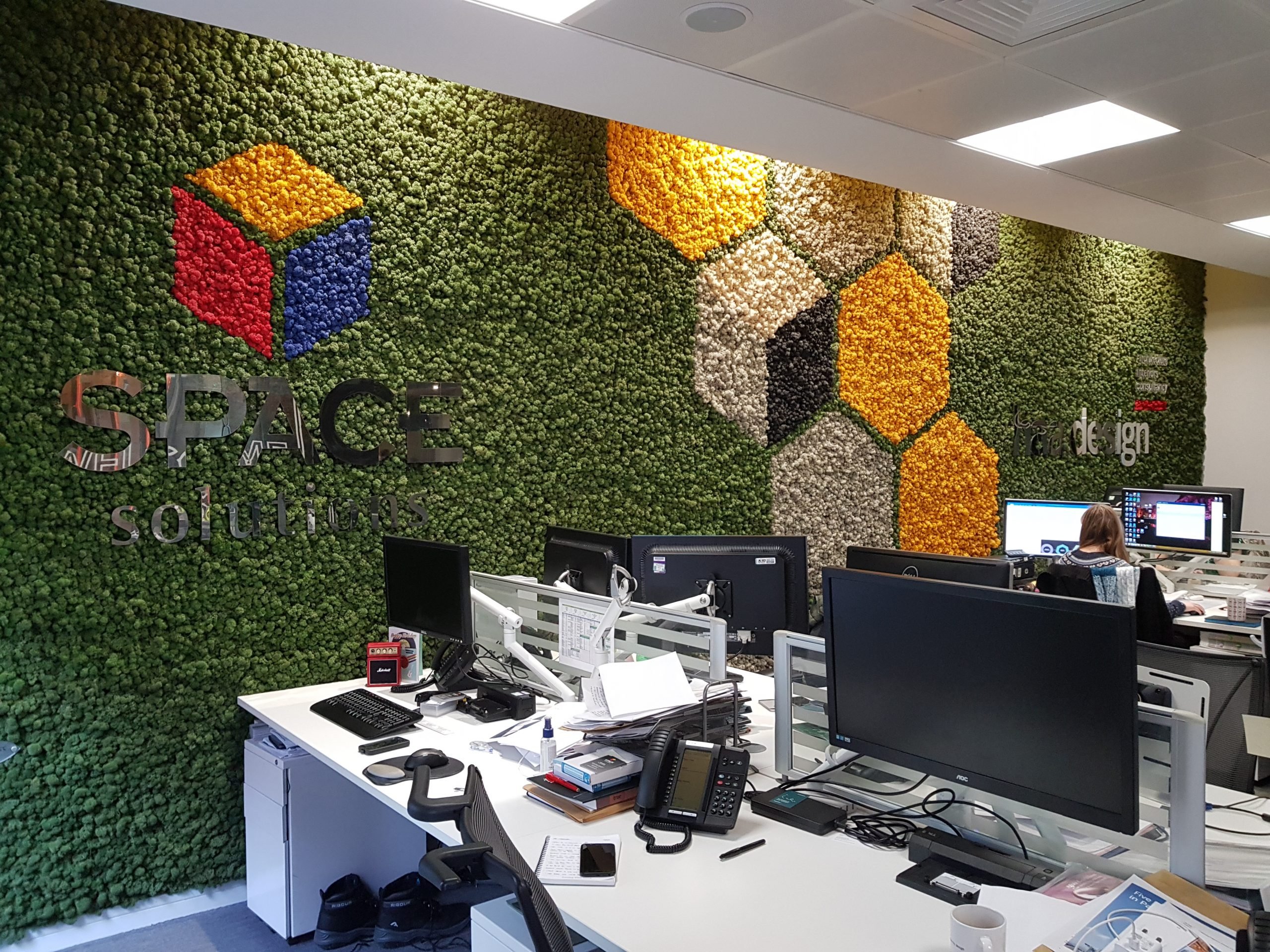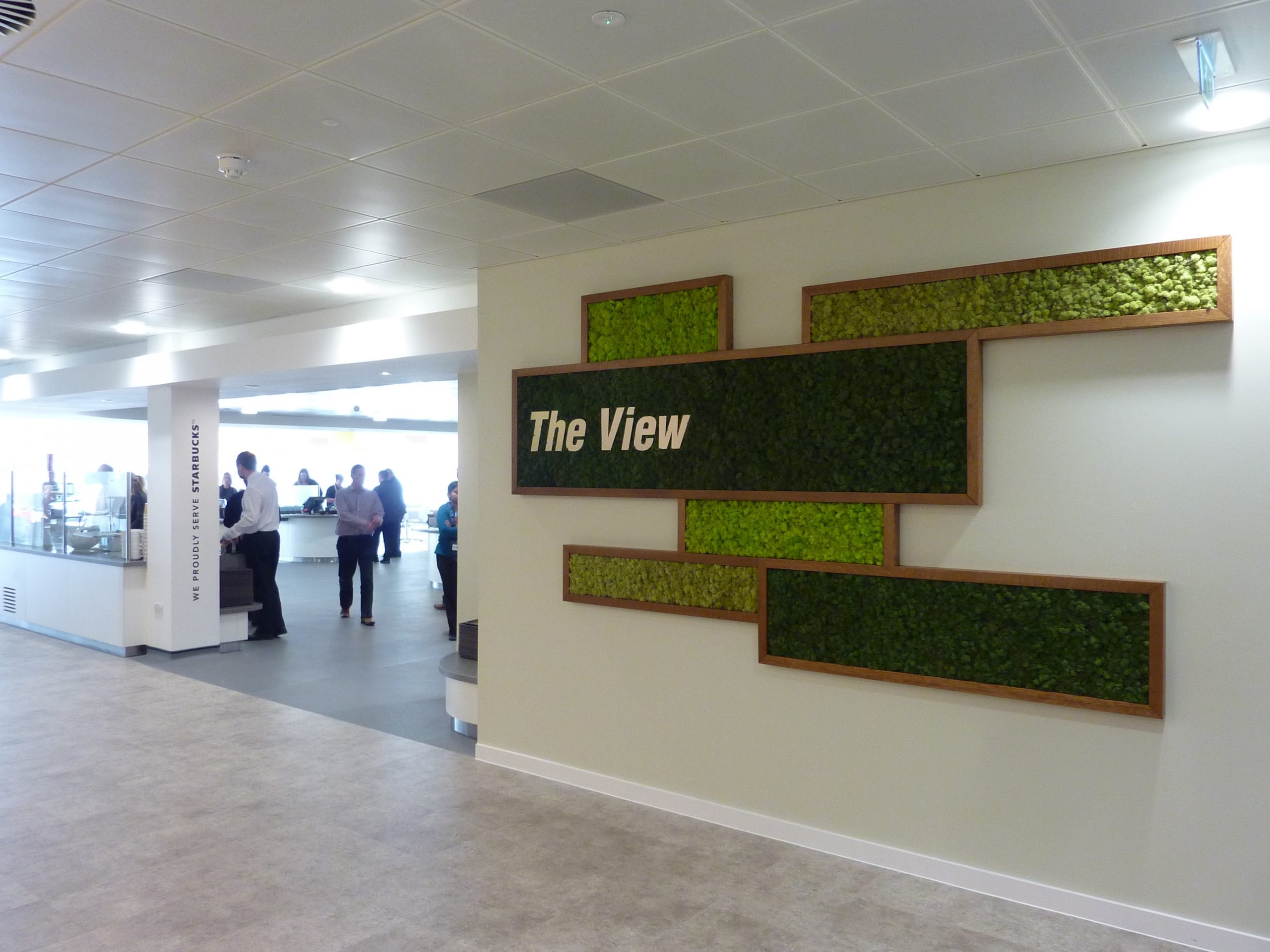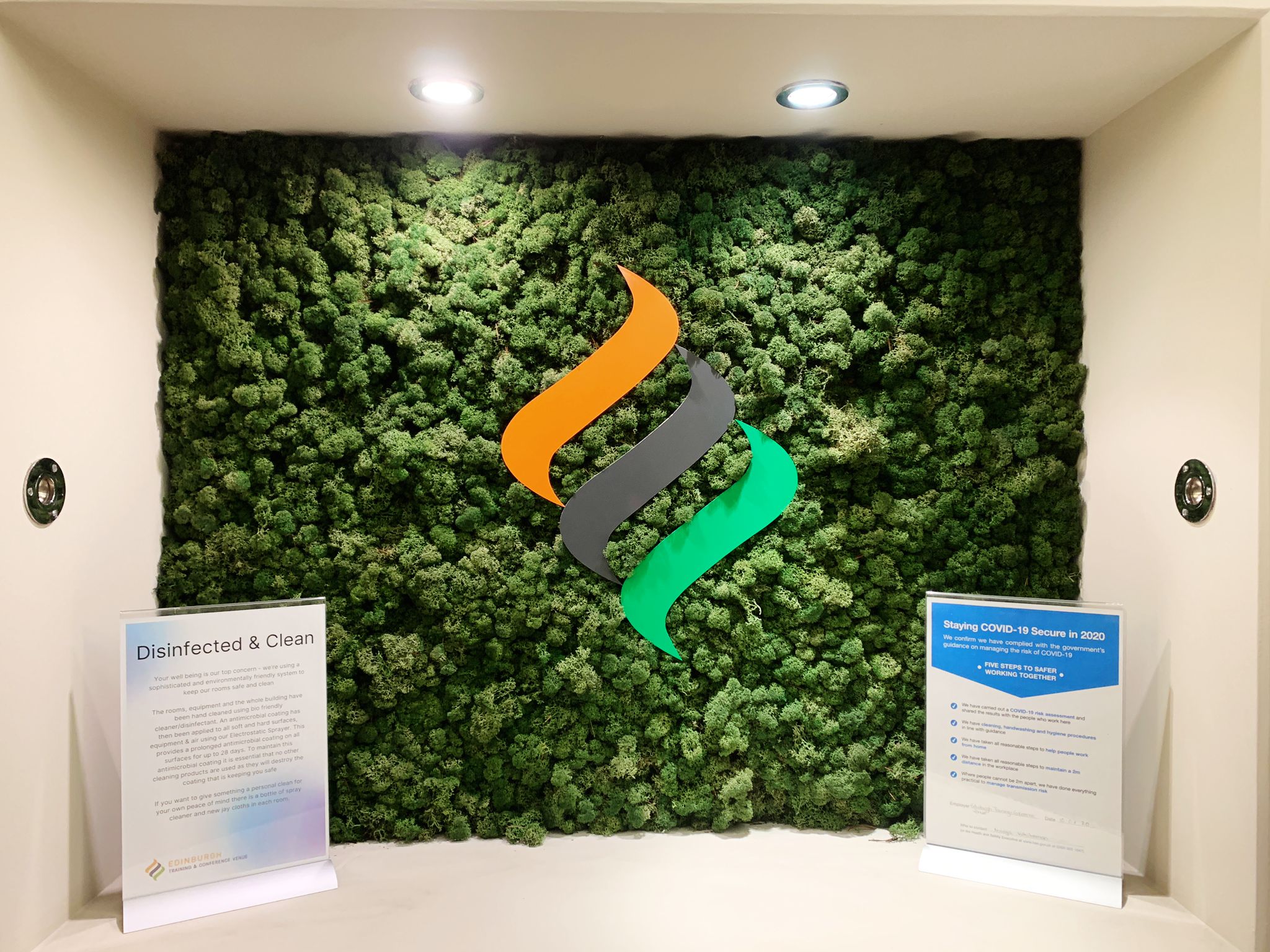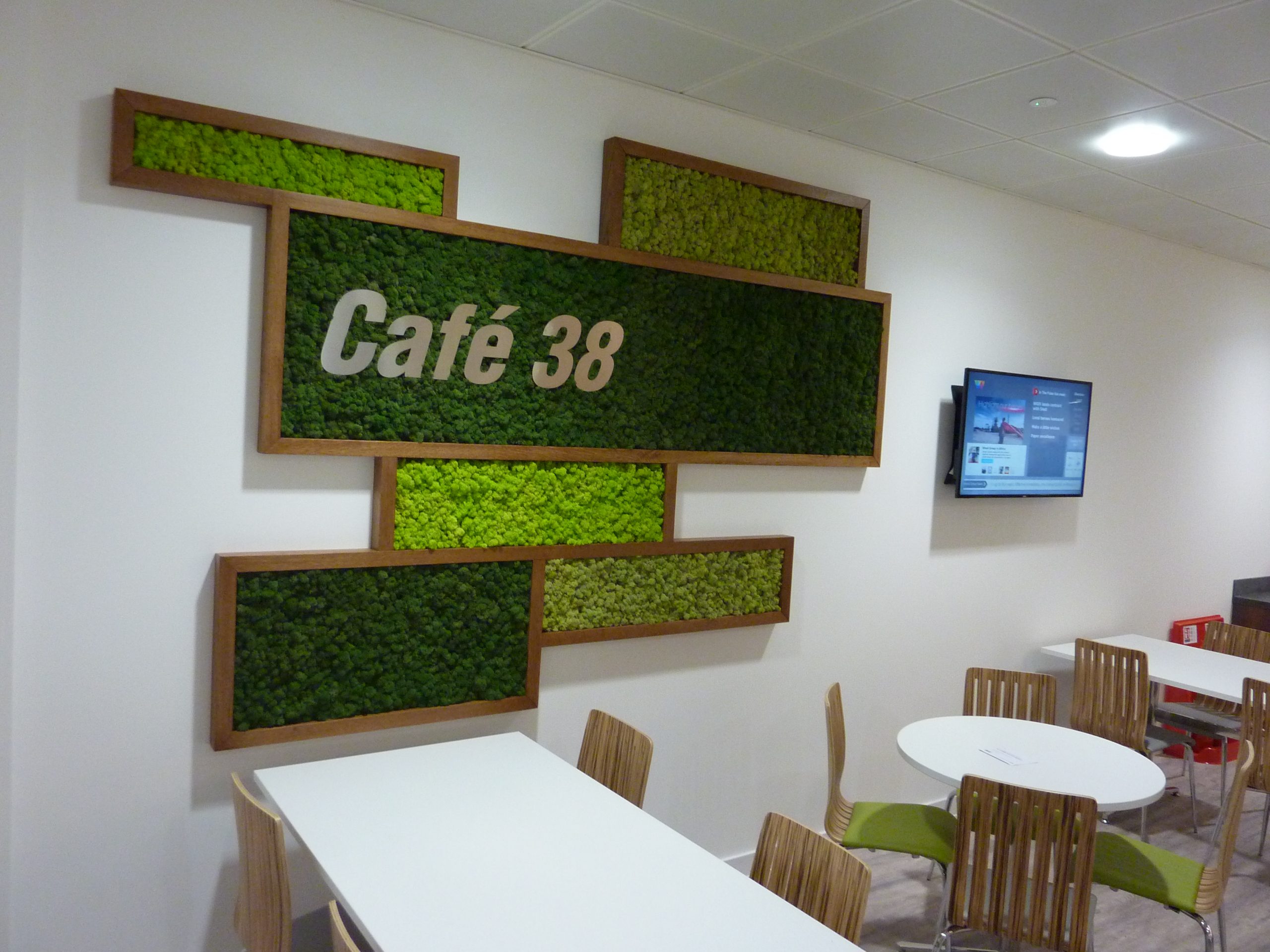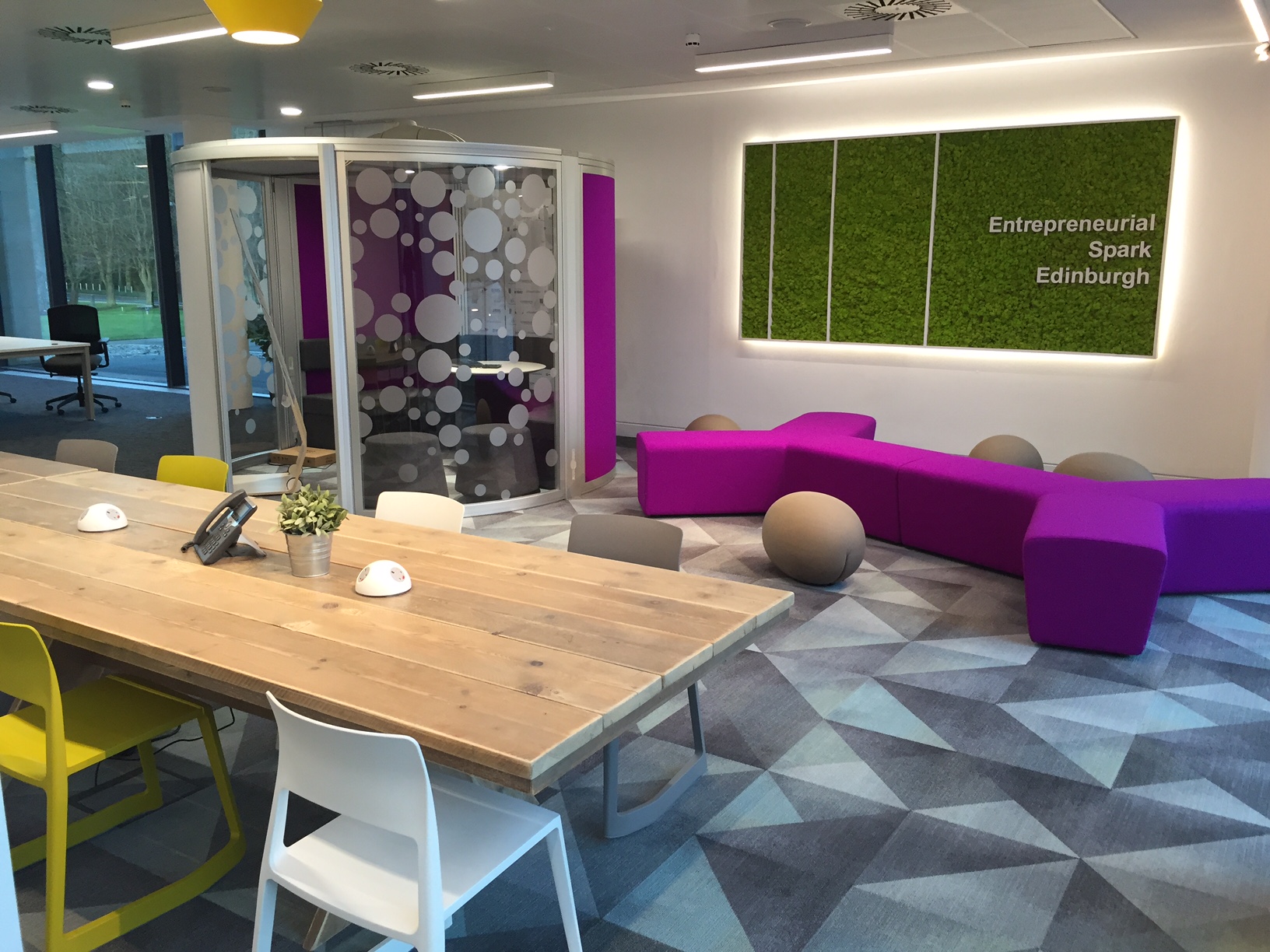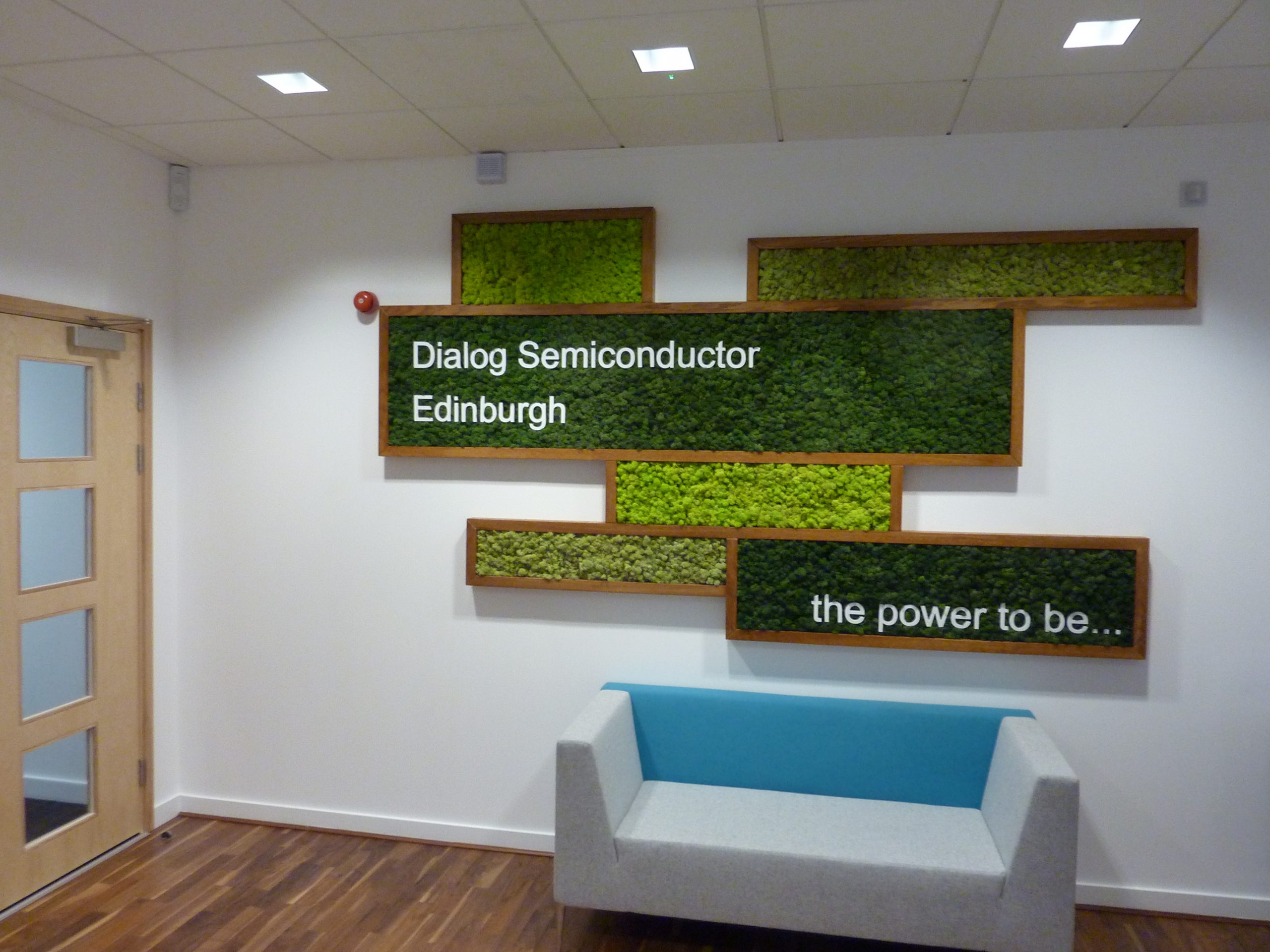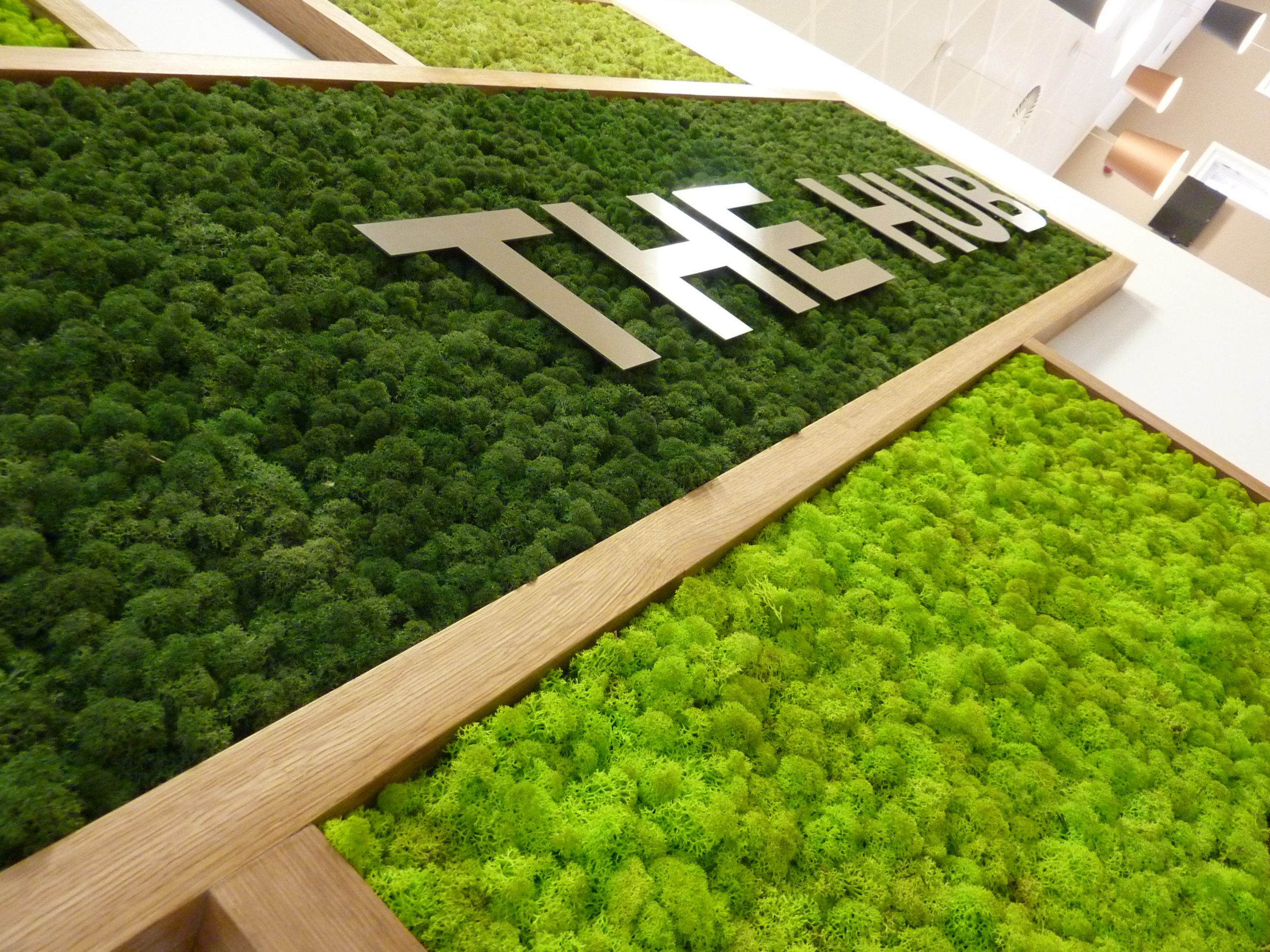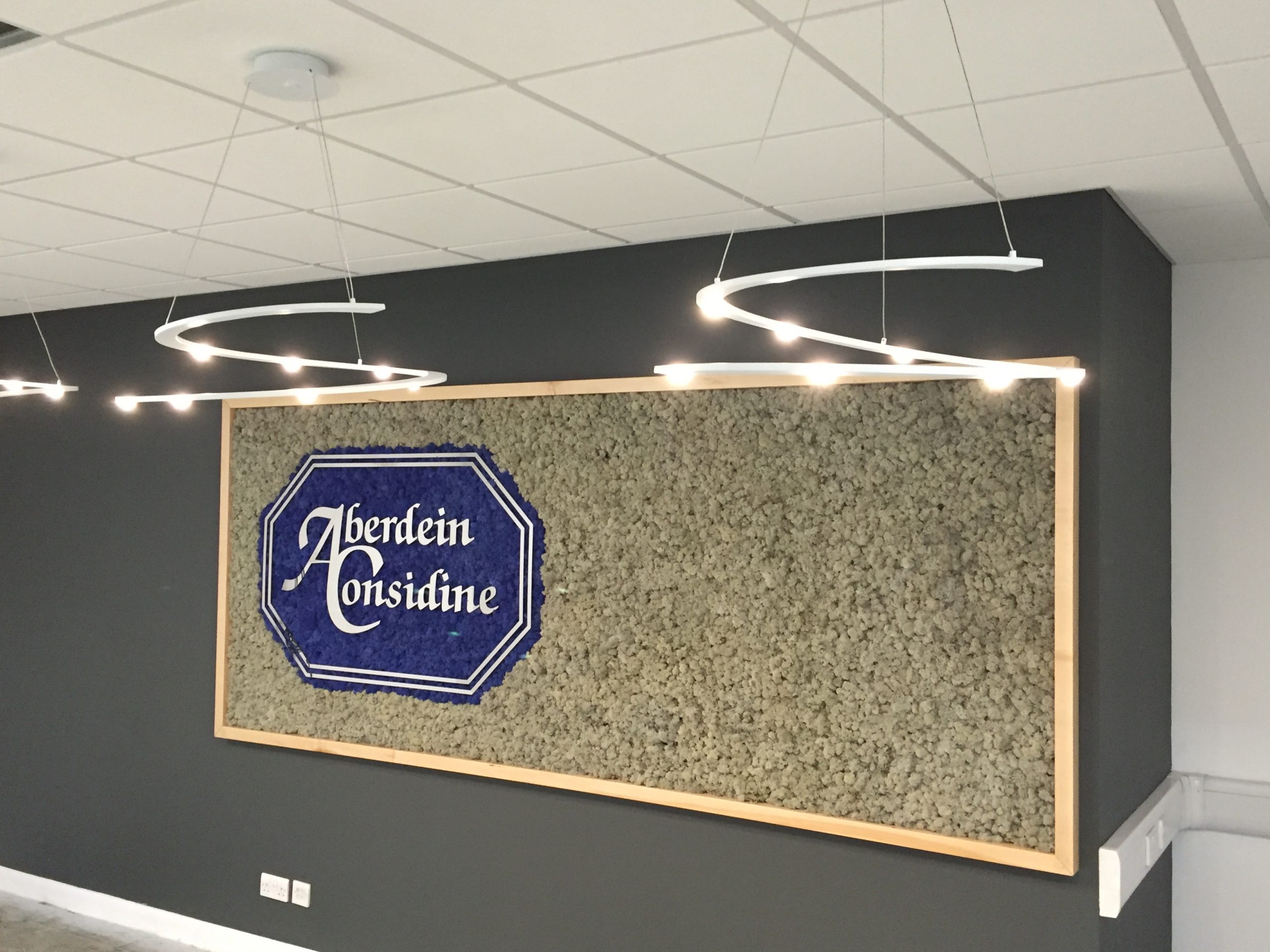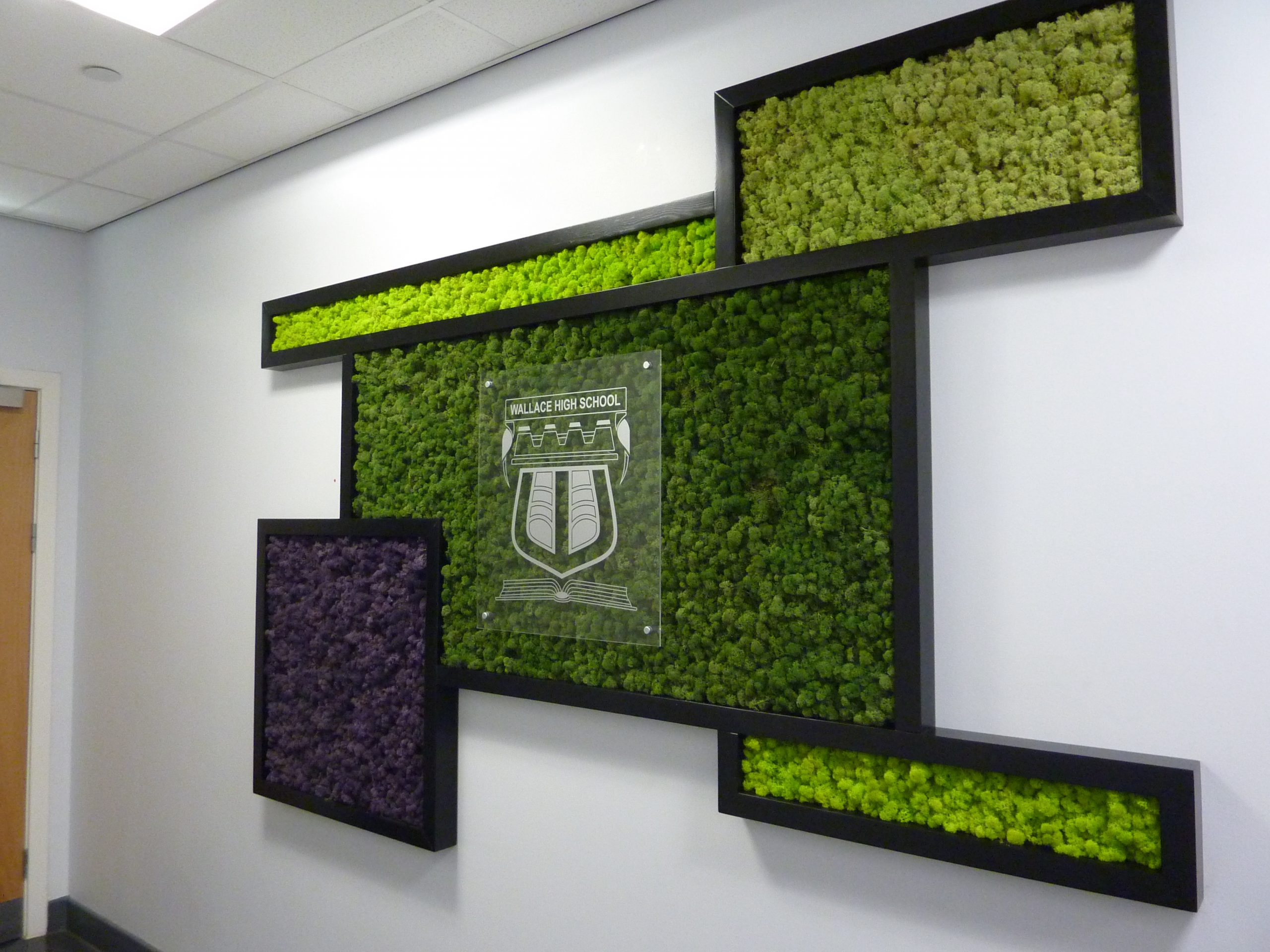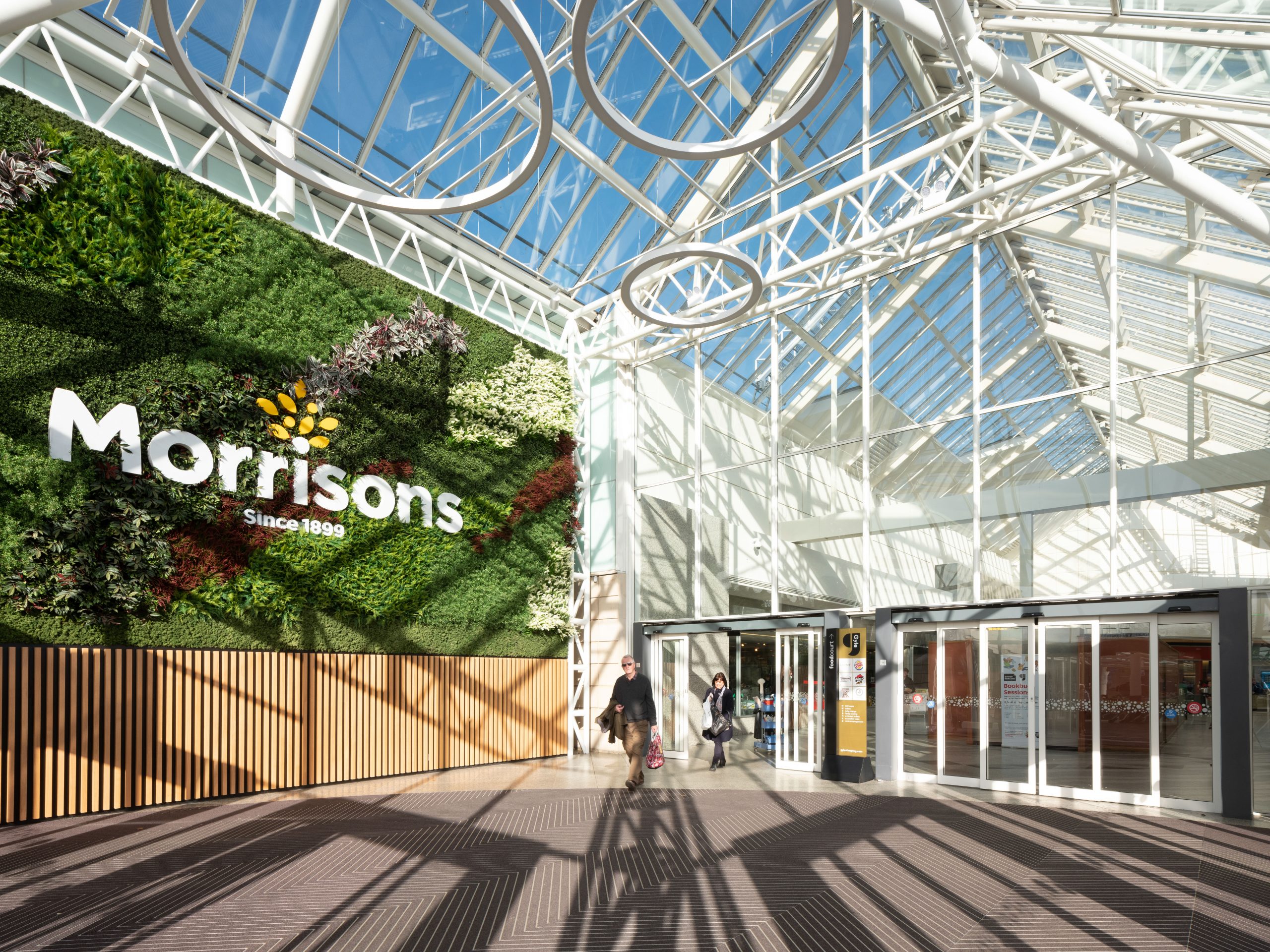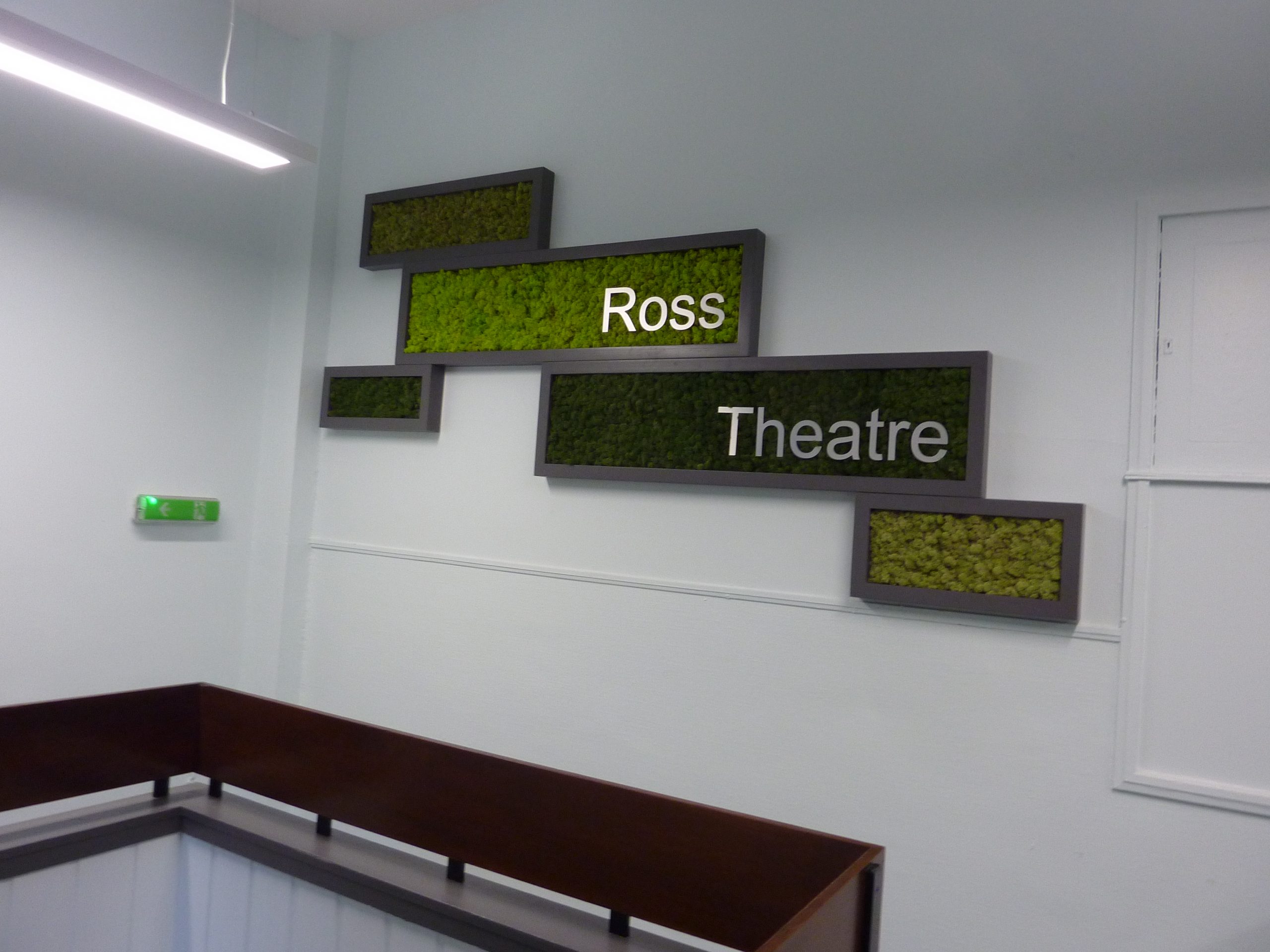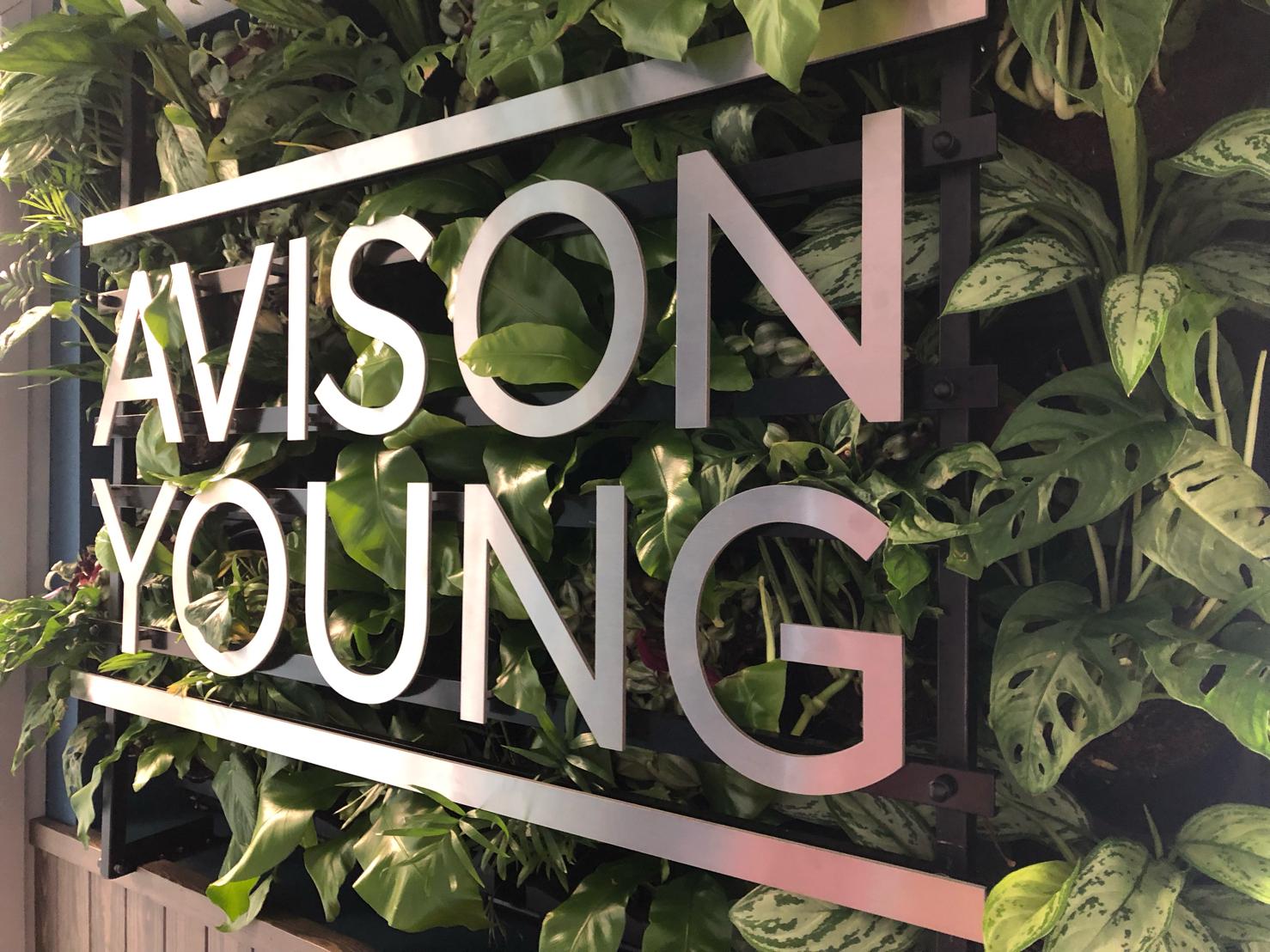 SOUND ABSORPTION
Ringing phones, machines, footsteps on hard floors, and a constant buzz of conversation are just some of the typical sounds found within shops, restaurants, and offices. These noises are distracting and interruptive, and overall make employees less productive. Through deflection, absorption and refraction; plants can provide a colourful antidote to the chaos of a busy commercial space. Our Nordik Moss Walls also provide excellent sound-absorbing properties, helping to dampen noise and improve working conditions in almost any indoor environment. 
NATURES AIR PURIFIER
Having a healthy pool of employees is critical to any well-run business and absence through illness can be costly. Pre-pandemic government figures revealed that the UK economy lost almost £92 billion in 2019 as a result of ill-health related absence in the workplace. Busy indoor spaces often hold a lot of recycled air and plants can help to purify the air of harmful pollutants. The Agricultural University of Oslo conducted a study across 51 offices and reported a reduction in fatigue, headaches, sore/dry throats, coughs, asthma and dry facial skin in offices with sufficient greenery.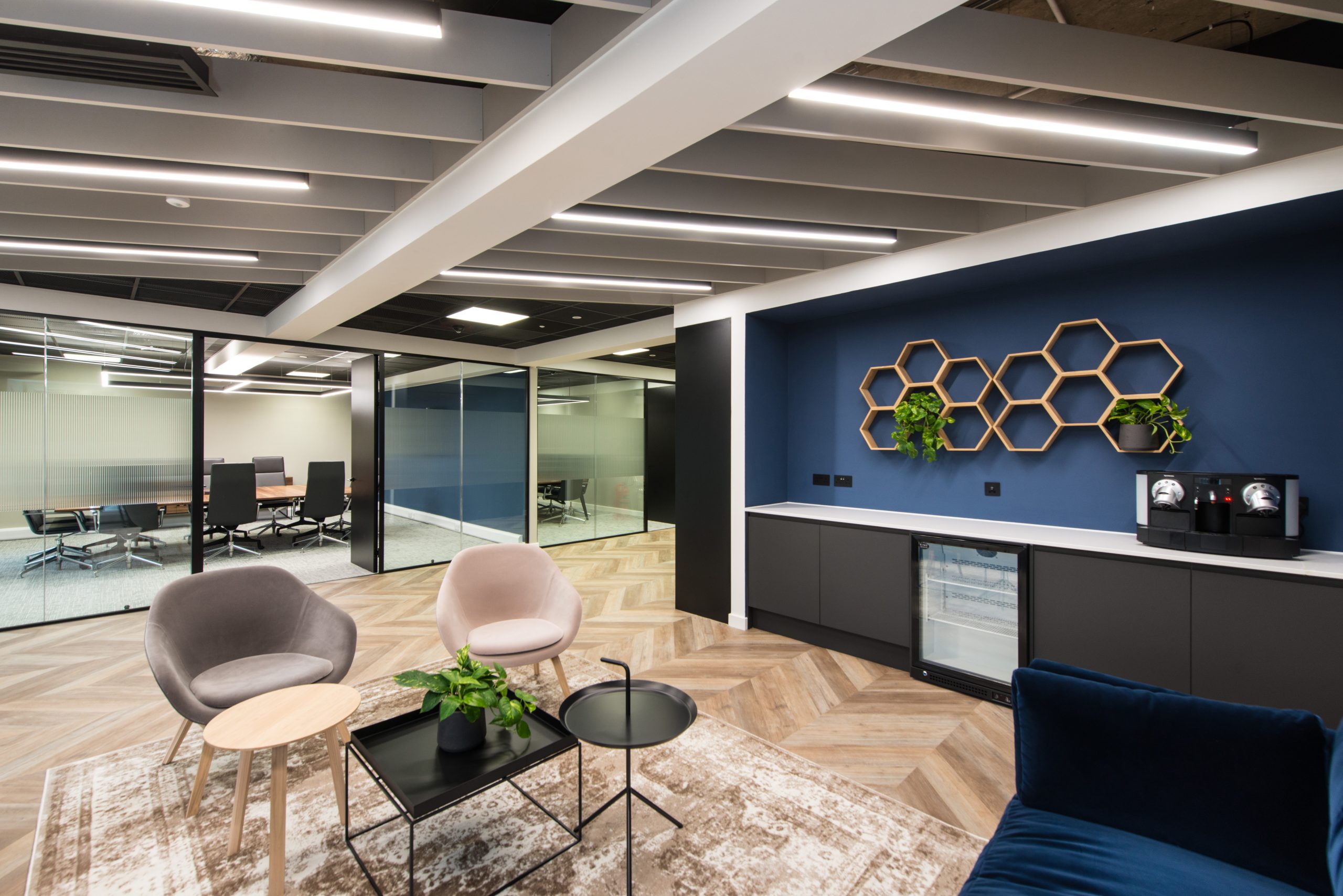 SURPRISINGLY SIMPLE
Bringing the benefits of biophilic design to your business doesn't have to be time consuming, and you can rely on our expertise to help bring your vision to life. We are bursting with creative ideas on how to transform your space, regardless of the setting. Whether you choose to buy or rent from us, our friendly team will take care of the installation and maintenance of your plants minimising any disruption to your business. 
NEXT STEPS
Biophilic Design is proving to be more than a trend or well-timed business opportunity, and the benefits it can bring are plentiful.  Having nature in a workplace is significant to influence positive behaviour, promote wellbeing and achieve organizational objectives. We now understand plants can be more than just visually appealing and, as a key contributor to biophilic design, can be used to create spaces that are more productive, more creative, that are calmer, less stressful, and more restorative.  
Blur the lines between the outdoors and indoors. Talk to our team to find out more information or get a free tailored quote – 01324 861 300