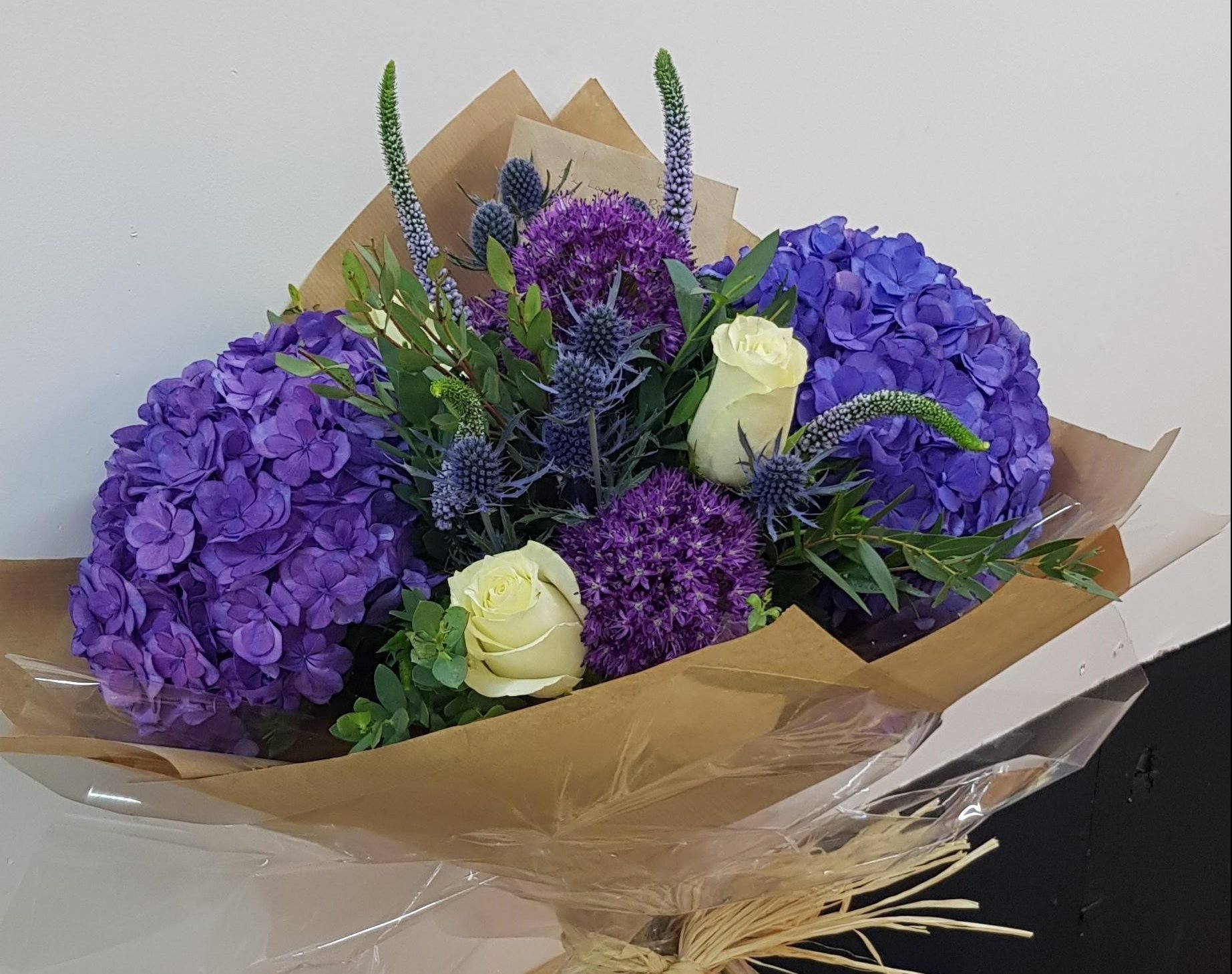 Look no further if you're looking for Interior Design plantspiration. Plants don't just come in green, and colourful plants will transform any dull, dark room, office, or venue. At Benholm Group we're passionate about keeping up to date with trends and we were so excited to see the announcement of Pantone's Color of the Year 2022.
Pantone is the company that sets one of the most widely recognised colour standards and their Color of the Year 2022 is Very Peri, a dynamic periwinkle as a response to the transformative times we are living in. As we enter the third year of the COVID-19 pandemic our ideas and standards are changing. This brand-new shade created by Pantone displays a joyous attitude and dynamic presence that encourages creativity and imaginative expression. It's a colour that inspires inventiveness and encompasses the qualities of blues and possesses a violet-red undertone. For the first time Pantone has selected a shade that wasn't in its existing catalogue as its Color of the Year 2022. The resulting Very Peri is similar to colours commonly found in nature, such as lavender flowers.
For 23 years Pantone's Color of the Year has influenced multiple industries including fashion, home furnishings, and industrial design, as well as product packaging and graphic design. Last year, the brand broke with tradition and selected two tones as its colours of the year. Ultimate Gray, a simple grey colour, and Illuminating, a cheerful yellow, were its choices for 2021.
We love this colour, and we can bring it to life in your designs and spaces. We let creativity blossom and we're excited to see how this colour will be used throughout 2022. We've picked out some of our previous projects where we've used colours taking inspiration from Very Peri.