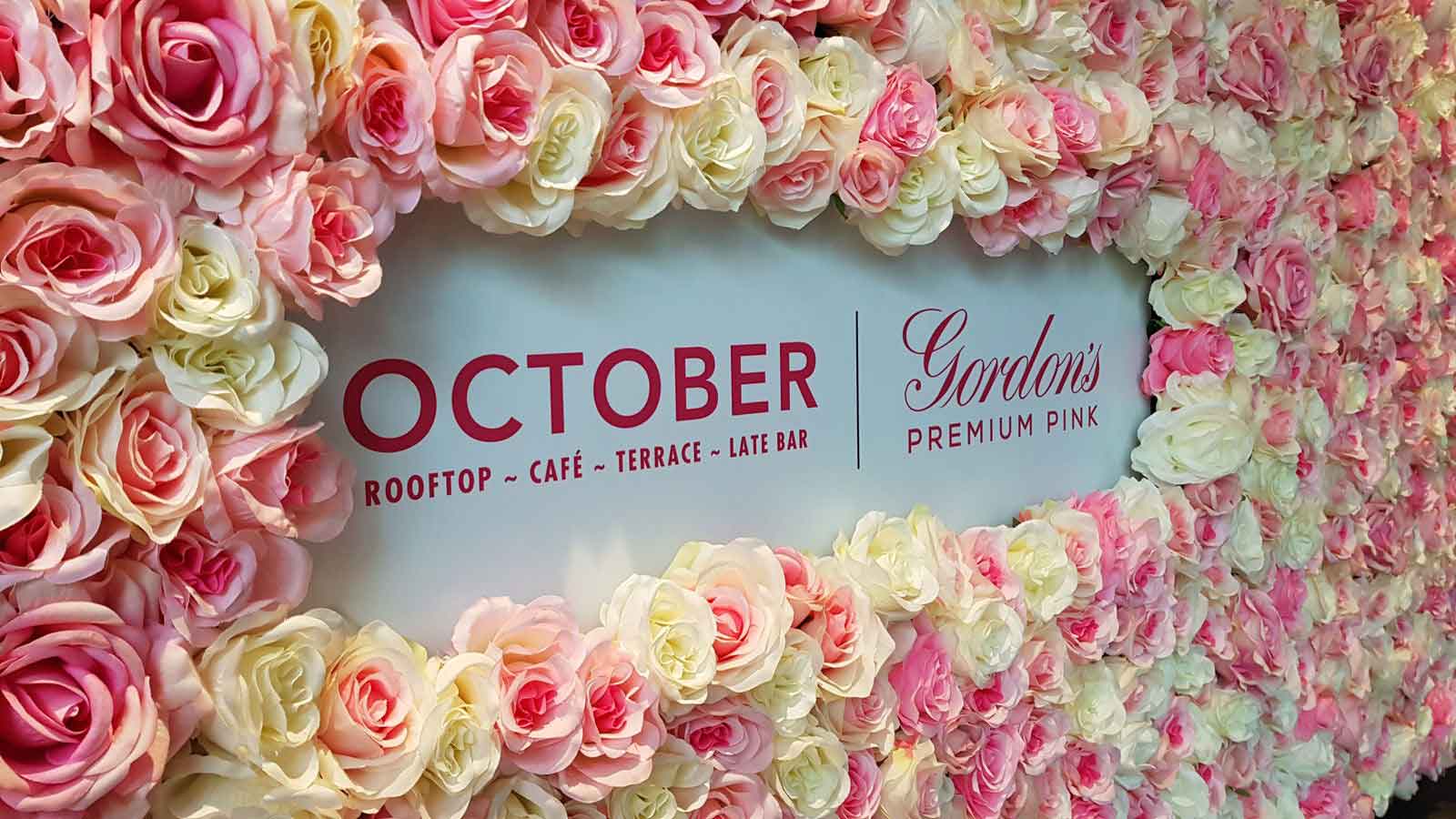 Every day, your customers are taking photos when visiting your business – whilst travelling, whilst eating, whilst enjoying nights out, and even when shopping – and their camera is always at hand. But is your business reaping the benefit?
By engaging with customers, and encouraging them to tag your company on social media in a creative and fun way, you can increase engagement and – most importantly – boost footfall. That's why when it comes to growing your customer base and brand awareness, a selfie-spot can be a crucial element of your business strategy.
A bespoke, floral feature or selfie wall is a designated area where guests are encouraged to take photos and share them on social media using a hashtag dedicated to your business – it's one of the easiest and most effective ways to grow and differentiate your business.
With a bespoke selfie-spot you can create an exciting area that customers will gravitate towards. People have an innate affinity with nature, and are drawn to it, so using florals, foliage and greenery are a fantastic way to incorporate nature into the design of your selfie wall and to bring the outdoors in.
The world's most recognised brands, A-list events, and hotels have all used nature as a backdrop in many different ways. Selfie walls and feature spaces, when branded, ensure customers are automatically mentioning your company every time they upload an image and share their experience with their social network.
Your customers want to post great content on their social media accounts, and they're always on the lookout for an interesting backdrop to make photos pop in their feeds. By providing that background, you're increasing brand awareness with a stream of social media content. With each selfie posted in front of your background; a new audience opens up as your customer's own social networks are introduced to your brand.
Want some ideas for your venue? Tell us what you need…
An important consideration is the placement of your selfie-spot. A well-designed feature should take into account spaces where people can move around freely without blocking doorways, entrances or safety exits. It should be a safe and stress-free area for customers to enjoy and have fun in.
You can add props to a selfie wall to make it even more engaging, seating for example, like a swinging chair or bench, or feature lighting. Add a subtle twinkle of fairy lights or neon lighting for maximum impact in a dark area.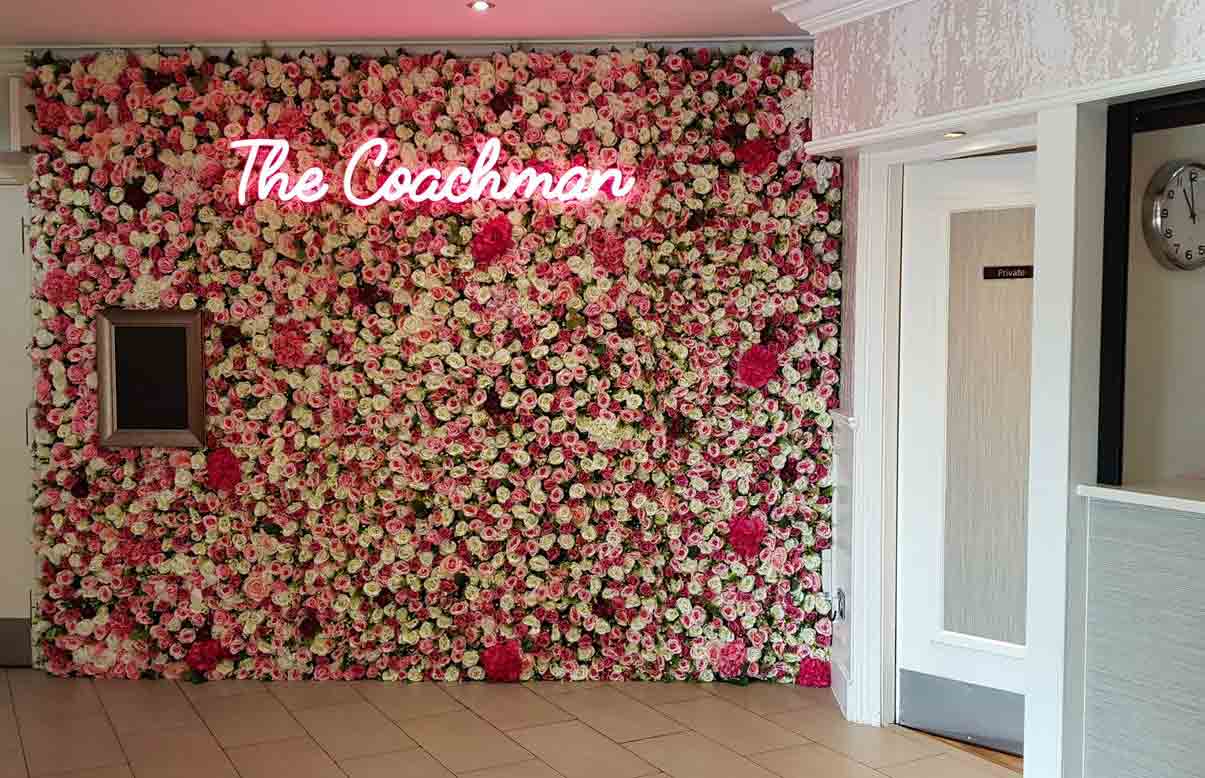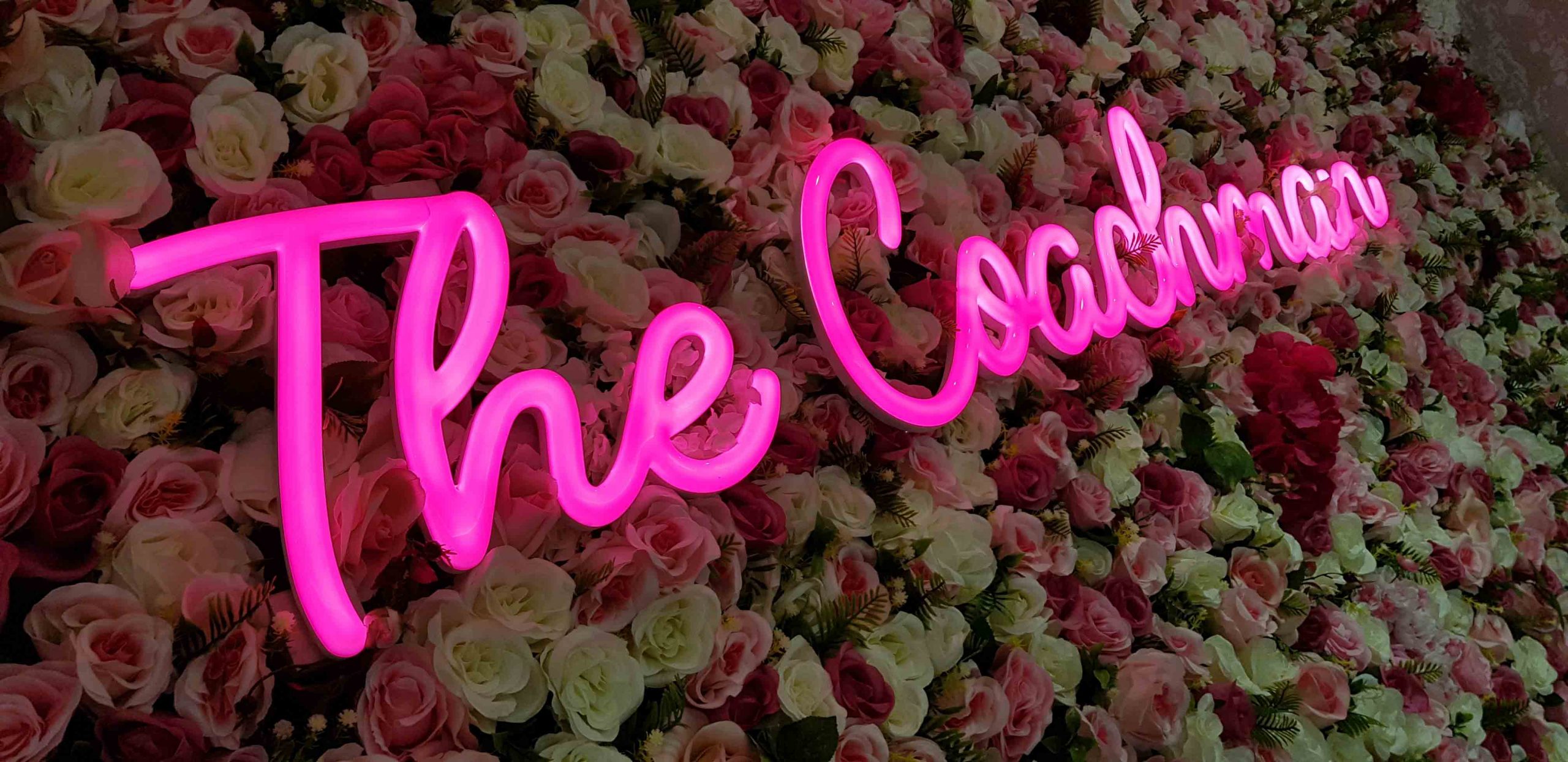 But don't worry if you haven't got an empty space available. If your space is at a premium, creative use of ceilings, bathrooms or even hanging installations which free up wall and floor space can still provide the perfect insta-fabulous backdrop.
They will also free up staff time – it's great that your customers want to take a photo in your business, but do you want your employees to interrupt their responsibilities to be photographers? Having a selfie wall makes your employee's time more efficient, focusing on helping customers and increasing sales.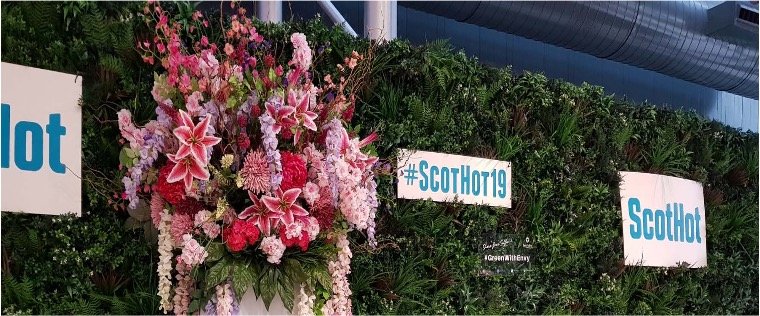 If you would like to engage with your customers, increase footfall to your venue and make a statement in the most creative of ways, then get in touch. Benholm Group can design and install a bespoke selfie-spot for your brand and help you become more insta-fabulous!