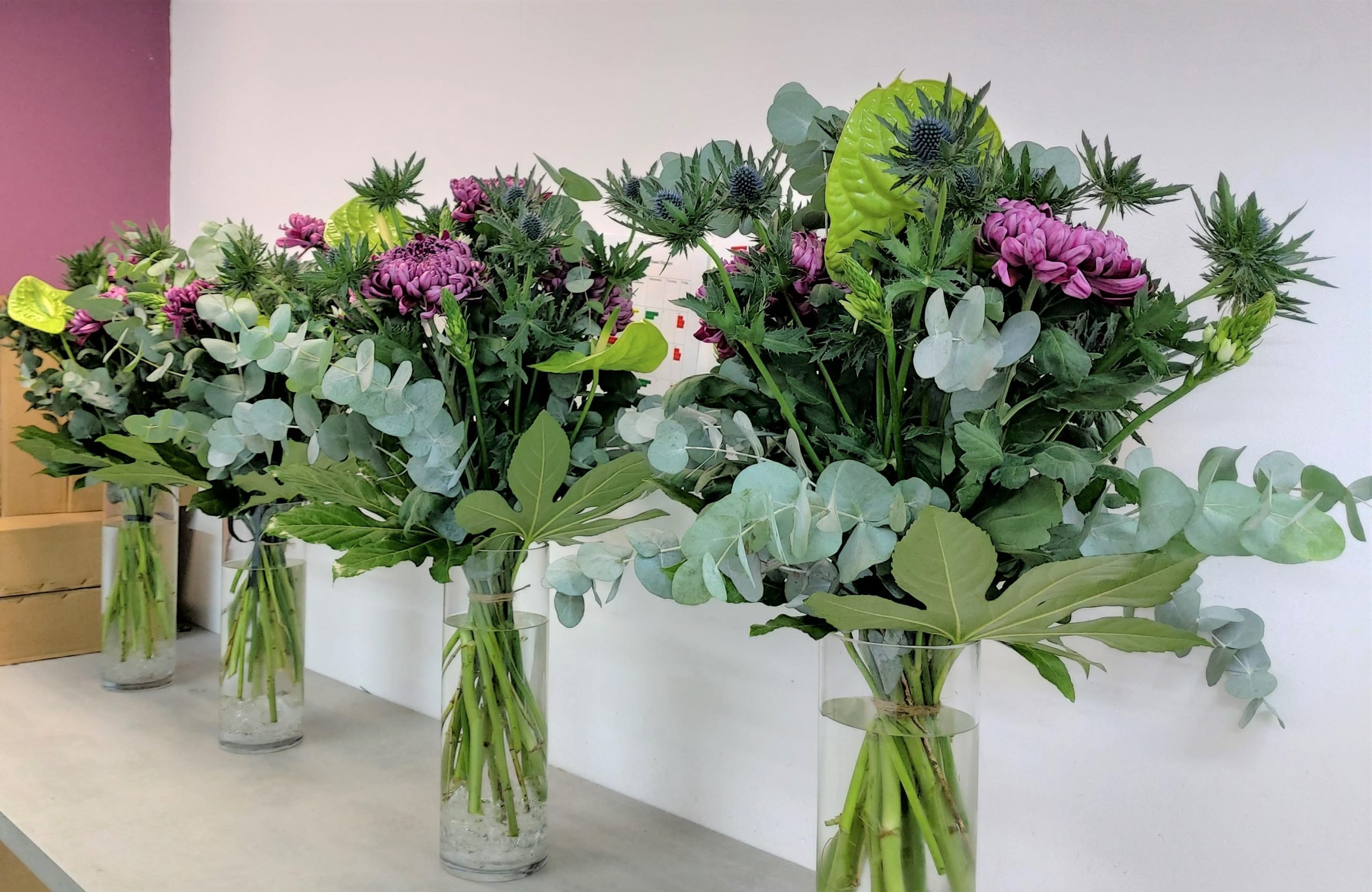 Floral design trends, just like fashion trends, are constantly evolving. Flowers are more important and expressive than ever to lift the mood. A floral trend refers to the general direction that floral designs are shifting towards. There are so many factors that impact and cause changes to flower and plant trends, types, varieties, colours, designs, styles, and arrangements.
At Benholm Group we love to stay on top of the next big trends, so we've put together a list of some top floral trends for this year that look set to gather momentum throughout 2022.
Dried flowers
Due to the current high demand for flowers and more sustainability-minded shopping, silk flowers, dried flowers and preserved flowers are expected to stay in high demand too. Dried flowers not only appear as flowers but also grasses, branches, leaves, and even weeds.  With appealing shapes, colours, and textures, dried flowers are a huge hit, and they are an excellent interior design element. Dried blooms are an elegant option that will stay looking as lovely as the day they were delivered.
Colour
The biggest colour trends of 2022 are entrenched in optimism, warmth, growth, and excitement as we head into the third year of the COVID-19 pandemic. Shades of green are dominating colour trend predictions for 2022! One of the top key colours for 2022 is Olive Oil. This colour can be found in grasses, leaves, succulents, and aloe plants. A reflection of our need for resiliency, greens are rich, uplifting, and full of wellness.
Tropical plants and flowers
Tropical flora trends remain popular. Think exotic plants like palm trees, frangipani, citrus fruits, and orchids. But also, lush green tropical plants like the monstera and the philodendron to decorate workspaces. Adding plants to your environment is one of the most natural ways to improve wellness.
Asymmetrical designs
Asymmetrical designs have shifted from fashion to floristry. Shape and texture in floral arrangements are to be played with in 2022. Floral installations will feature flower clouds and big pops of flowers to fill spaces and create impact.
Flirty florals
Combine flowers with ruffled textures and a looser arrangement style to create a glorious new look for flowers in the coming year. Feathery flower varieties combined with lacy and airy foliage in loose natural stylings create an elegant yet comfortable and laid-back style that has a positive and calming effect on our environment. Ideal choices for this trend include carnations, hydrangea, roses, and chrysanthemums.
Get in touch with us if you would like to find out more about how we can transform your venue or workplace using these trends this year. Call us today 01324 861300 or email us at mail@185.216.77.122
We look forward to hearing from you.
You can also have a look at our gallery for more inspiration: www.benholm.com/gallery/