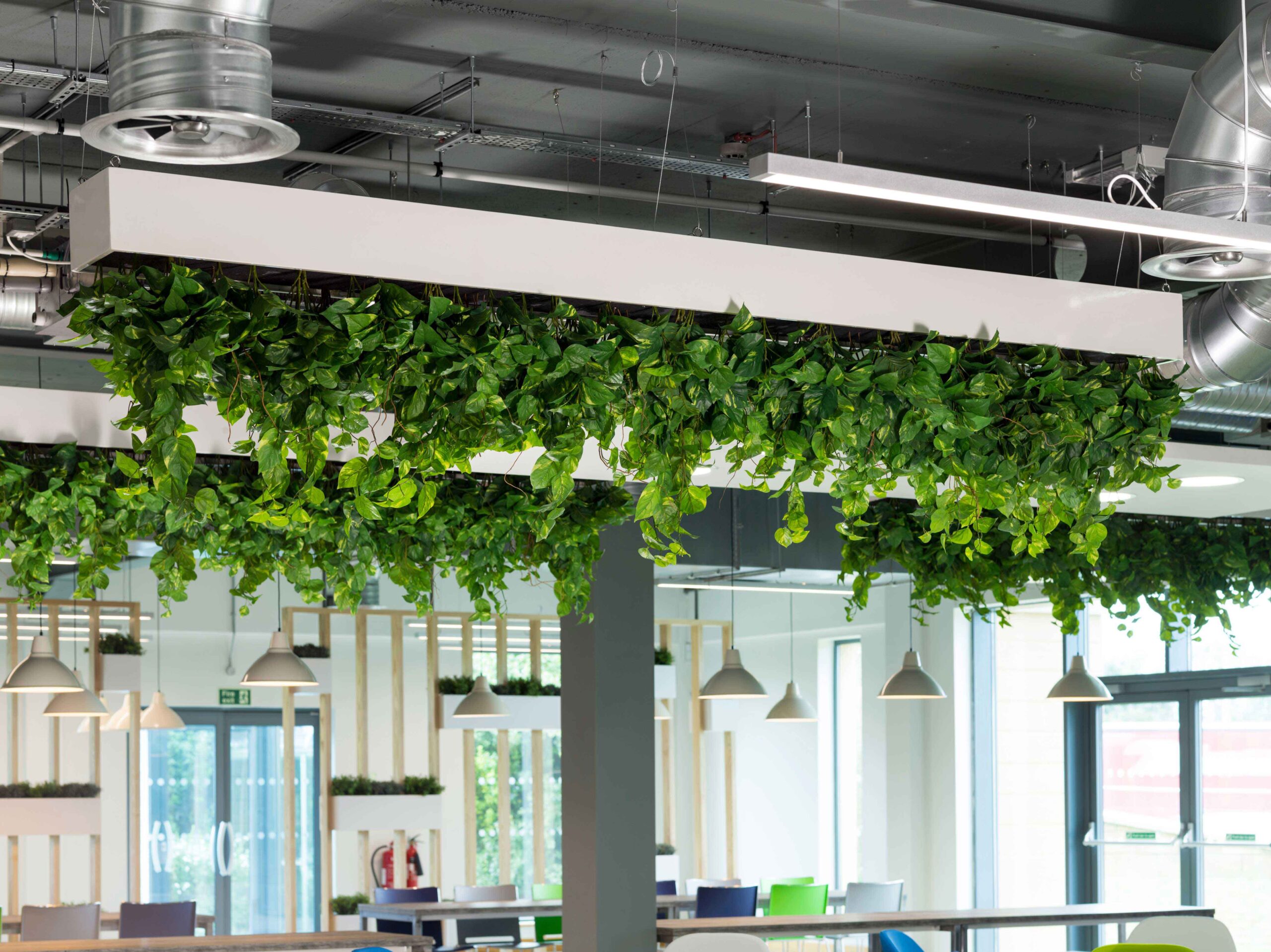 Fire certification standards for plants can be a tricky subject to navigate as they are not explicitly mentioned on government guidance. 
In this article, we'll address some of the most common questions we receive to ensure you have all the information you need before arranging an installation. 
What is fire certification? 
Fire certification is a process that tests and certifies materials against specific standards. It's used to determine whether a material is suitable for use in high-risk environments like schools and hospitals. The purpose of fire certification is to ensure that the products you use meet strict safety standards and will perform as expected in the event of a fire. 
What does it mean if a plant has been certified? 
A plant that has been certified means that it has passed rigorous testing procedures and met all the requirements set out by relevant authorities.  
Flame resistant or fireproof: What's the difference? 
Flame resistant and fireproof are two terms that are often used interchangeably, but they mean different things. 
Flame resistant means the plant will not catch fire, but it can still melt or burn if exposed to extreme heat over time. Fireproof means that the product will not catch fire under any circumstances. 
When buying an artificial plant, tree, or floral display, don't be afraid to ask questions about how temperature-resistant your purchase is! If you're concerned about longevity and quality, get in touch and our friendly team will be happy to assist.  
Are fire certifications for plants a legal requirement? 
The short answer is no.  
In the UK, fire certifications for furnishings are only a legal requirement in certain settings such as council buildings and hospitals. These assessments are needed so that any potential issues can be identified and dealt with before they become an issue.  
If you are unsure which category your building falls under, we recommend speaking with your fire safety officer or building manager. 
Although fire certifications are not always legally required, failure to use flame retardant furnishings is not only potentially dangerous for building inhabitants but can also invalidate building insurance in the event of a fire.  
Are all Benholm artificial plants flame-retardant? 
We offer both standard and fire-retardant plants.  
If you have a specific requirement for the type of artificial plants you need, please bring it up during our initial conversation. We will look to discuss what your requirements are and the range of plants we can offer should you need your plants to be certified. 
Inherently Fire Retardant vs Surface Treated Foliage 
We offer two types of flame-retardant foliage: foliage that has been treated, and inherently flame-retardant fabrics.  
Inherently Fire Retardant foliage has flame resistance built into their chemical structures, so they're intrinsically non-combustible will remain retardant for the life of the plant.  
Surface treated flame-resistant artificial plants can be certified if done by a professional company and the foliage is compatible. Surface treated plants have either been dipped into a flame-resistant solution or sprayed which can dissipate over time. For this reason, professional treatment is recommended to guarantee that the spray or solution has been applied evenly and that the initial coating remains sufficient to resist the spread of flames.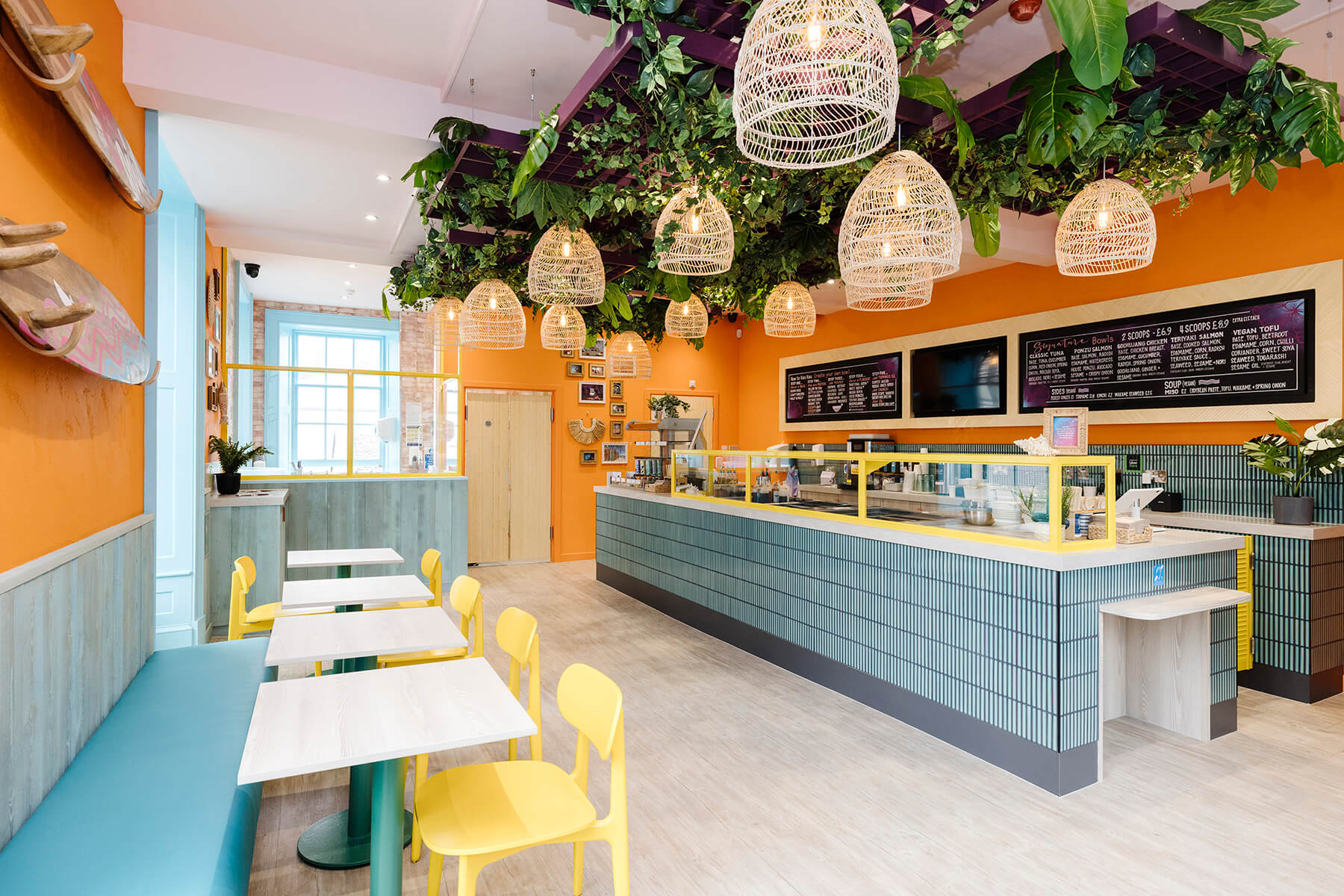 What certifications can you offer? 
Our flame-retardant foliage is rigorously tested and certified to BS 5867: Part 2: Type B, and BS EN 13501-1 standards. 
BS 5867: Part 2: Type B applies to the standards for curtains, drapes, and fabrics that are used in hotels, public buildings, and offices.  
BS EN13501-1 is the classification of construction products and building elements that enables certain products to be CE marked. This marker signifies that a product complies with relevant safety, health or environmental regulations across the European Economic Area (EEA).  
On certain products you may also find the familiar CE marking which indicates that a product has been assessed by the manufacturer and deemed to meet EU safety, health and environmental protection requirements.   
How are certifications achieved and what's involved in testing? 
BS 5867: Part 2: Type B involves testing material placed on a metal frame and then exposed to a flame for 15 seconds. This test is carried out both before and after cleaning. The fabric will then pass the test if: 
The flame does not spread to any edges of the fabric

 

No burning debris falls from the fabric

 
BS EN 13501-1 measures material resistance to collapse, fire penetration and the transfer of excessive heat. The five test methods used depending upon the end use application are: 
Non-combustibility test                                         

 

Calorific potential test                                         

 

Single burning item test                                      

 

Ignitability test                                                    

 

Burning behaviour, flooring + radiant source  

 
Do we provide clients with a copy of these certifications? 
Yes, we're happy to share copies of these certifications with you. Please let us know if you require them and we'll provide them for your records. 
Do we offer a warranty? 
All certified artificial foliage comes with a lifetime warranty for its inherently fire-retardant properties. 
We know that your business is important to you, and we want to make sure that you have the peace of mind that comes with knowing that our products are safe for use in your space. 
Living walls 
Living walls have been gaining popularity over the past few years, and many people are now using them as part of their interior design plans. This trend has led to more people considering fire safety plants when they're designing their living walls. 
The highest possible fire rating for a living wall is Class B-s2-d0, although you may see occasionally see the higher A2 certification showing on some supplier websites.  
The A2 certification relates exclusively to the module in which the plants are held, not the whole living wall system. As soon as substrate and plants are added to the module it changes to a combustible category which is why the B-s2-d0 certification is the highest rating a living wall can achieve.  This B rating applies to the whole living wall system – the module and all of its contents. 
That being said, living plants are widely accepted to present much less risk than most interior furnishings and any risk is diminished further with regular maintenance. Throughout the creation, installation, and maintenance of our living walls, we are fully compliant with the health and safety regulations of the venues we work with.  We also ensure our living walls do not obstruct any means of warning or escape in the event of fire, and that they do not interfere with fire-fighting facilities and access points needed for the fire service are kept clear.    
For further information on living wall fire regulations, ANS Global have created a useful guide for interior designers and architects which can be downloaded here.