We were grateful to receive recognition this week for our contribution to last year's historic COP26 summit.
The COP26 summit brought parties together to accelerate action towards the goals of the Paris Agreement and the UN Framework Convention on Climate Change.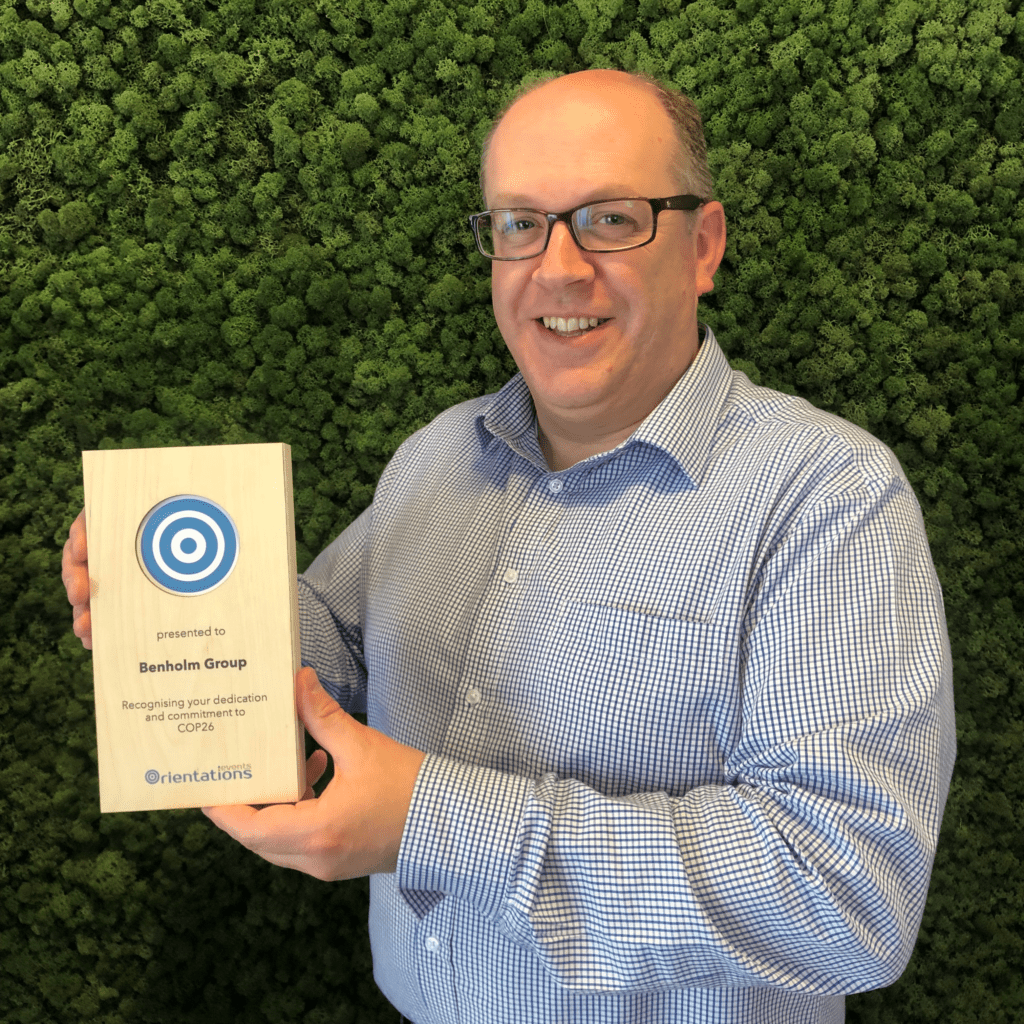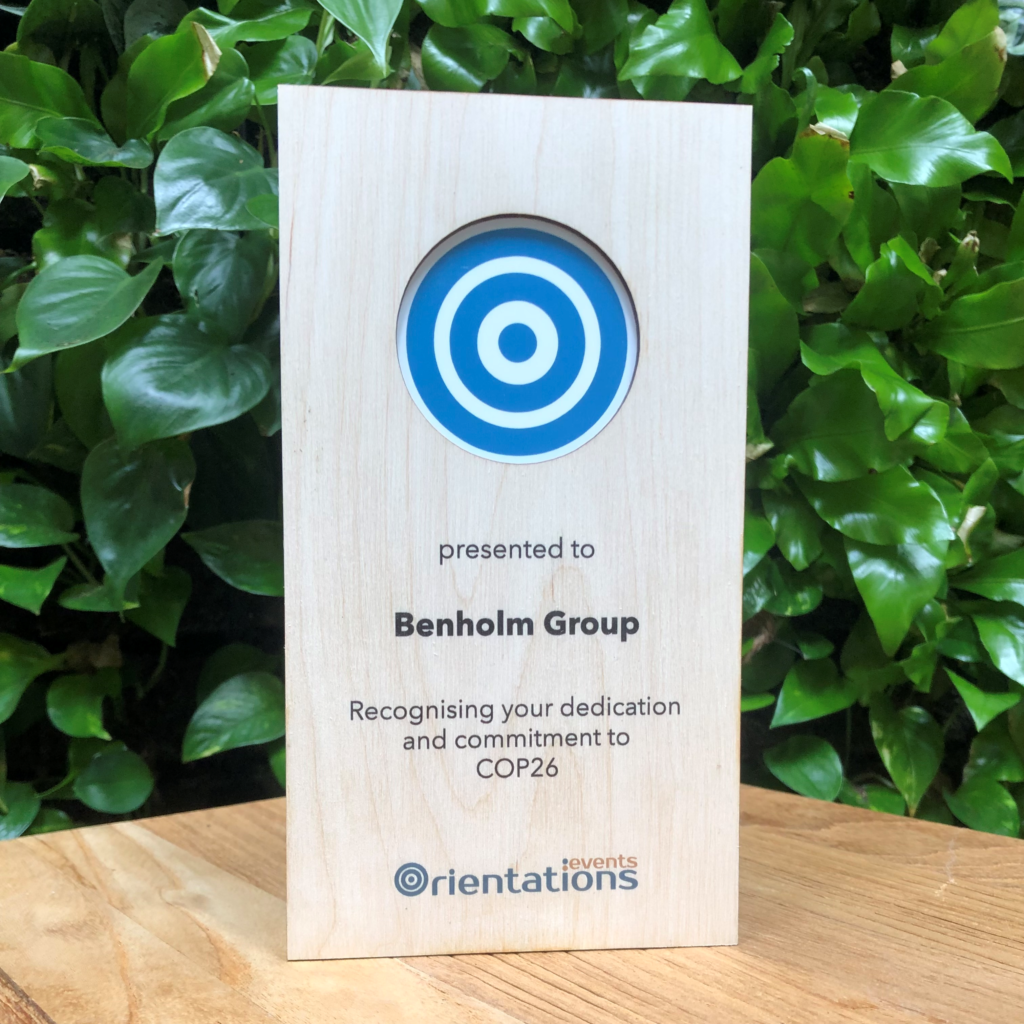 COP26 was held in Glasgow from 31st October until 12th November and was the biggest summit the UK has ever hosted. 
The conference was held at The Scottish Event Campus (SEC), Glasgow; a Gold Green Tourism Award winner for its commitment to reducing the environmental impact of its operations. 
World leaders arrived in Scotland, alongside tens of thousands of negotiators, government representatives, businesses, and civil society groups for fourteen days of talks.  
As the official plant supplier at COP26 we provided: 
Planting and flowers for the stands 
Plating for the grounds, common areas and stage backdrops 
Created a lush green environment where climate discussion could be productive and meaningful 
Fresh flowers and greenery to honourable guests and speakers 
Throughout the entire event we had a team member from Benholm Group on site to ensure all displays were kept in fresh condition. 
Many of our plants that we had at COP26 were planted using our own-brand, peat-free, eco-friendly Enviroculture to add some vibrant greenery in and around the conference.  
We are committed to preserving the environment so we were delighted to be recognised by Orientations Events for our work here. The wooden plaque will fit perfectly with the biophilic design of our office whilst demonstrating our commitment to a sustainable way of working.
Find out more about our experience working at COP26 here